October 8, 2023
The Microsoft application store for Windows has received a redesign
Whether you've used it or not, the Microsoft App Store offers a wide variety of useful apps for your operating system. Unfortunately, the complex interface has often been a stumbling block for most of us. That's why Microsoft presented a complete redesign of the web version of its application store for Windows.
The old store has retired, and the new, more modern one brings with it a new look, quick search and new functionalities. Microsoft engineer Juda Gabriel explained that the old React site was built on the old UI, which was slow and dysfunctional.
The redesigned Web Store now makes it easier to search for Windows apps or Xbox PC games that you can download through the main Microsoft Store app on Windows OS. Interestingly, however, the main Microsoft Store app will not change. "Think of this as a web storefront for the Windows app store. They work together"Gabriel explains.
This new web interface could be useful for Microsoft as it looks to expand its apps and games beyond just Windows. Xbox boss Phil Spencer revealed earlier this year that Microsoft is building an Xbox mobile game store in anticipation of companies like Apple and Google being forced to open their own mobile app stores, TheVerge reports.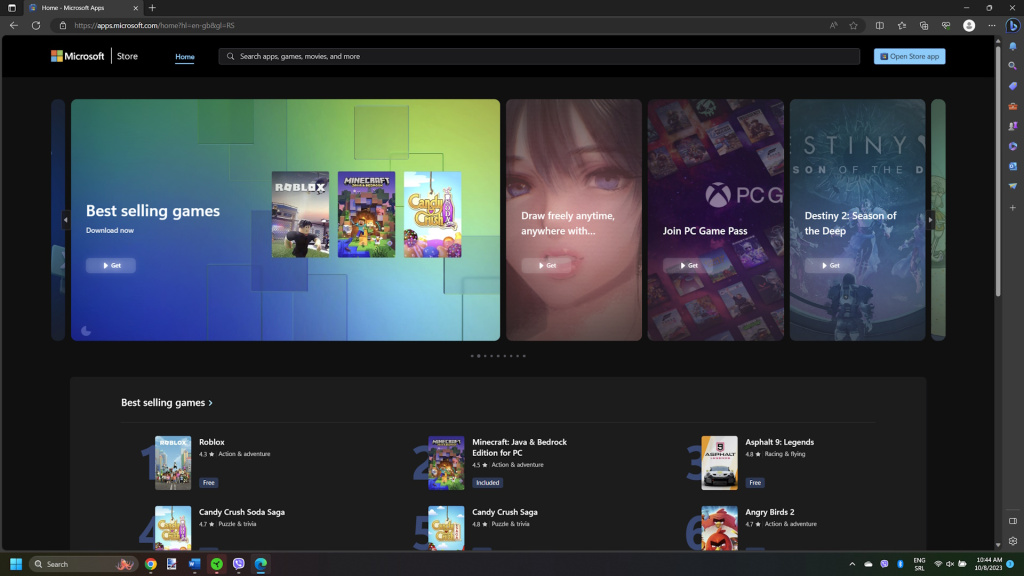 The Microsoft Xbox mobile game store could go live as early as 2024, thanks to the EU's Digital Markets Act. As it will need some sort of web interface for discovery in search results and social media links, the new store seems like a great solution.