October 14, 2023
Say goodbye to scratches, phones with self-repairing screens will be available within 5 years
We are focused on the future and what it brings us. For all of us, the progress that smartphones have made over the years is truly impressive. One of the technologies that we look forward to all the time and that would be highly appreciated among the more demanding but also those ordinary users for purely practical reasons, are self-repairing screens. However, according to an analyst firm that follows developments in this part of the market, these devices are not in the distant future, but will be with us by 2028 at the latest.
Research firm CCS Insight's overview of the tech industry's 2024 and beyond suggests a warning of a "cold shower" moment ahead for generative AI over the next year. Also, this report talks about the prospects for the arrival of the next generation of screens on devices from the field of consumer electronics, which have the unique feature of repairing and regenerating themselves – All this in order to repair minor damages such as scratches and dents. The analyst firm believes that these screens will reach the market within the next five years.
The technology would work by using a special nano coating on the surface of the screen. If the screen is scratched, the coating reacts with air to create a new deposit of material and fill in the damage.
This type of screen wouldn't be able to repair large visible cracks though, but it should be able to remove any scratches that occur on phones from carrying around in pockets or everyday use.
Phones with self-repairing screens are becoming a reality
CCS Insight reported that it is confident that a phone company or a protective glass manufacturer such as Corning will release self-repairing screens before 2028.
We've seen attempts to self-heal the screen before. In 2013, LG boasted that the G Flex, with its vertically curved, flexible screen, had a self-regenerating and repairing coating. It didn't end well, though. The same technology was used in the case of the upgraded G Flex 2 screen from 2015. Again, it was far from impressive, as it took hours and hours for anything to happen and be fixed, and there were frequent situations where this technology didn't work at all, reports Techspot.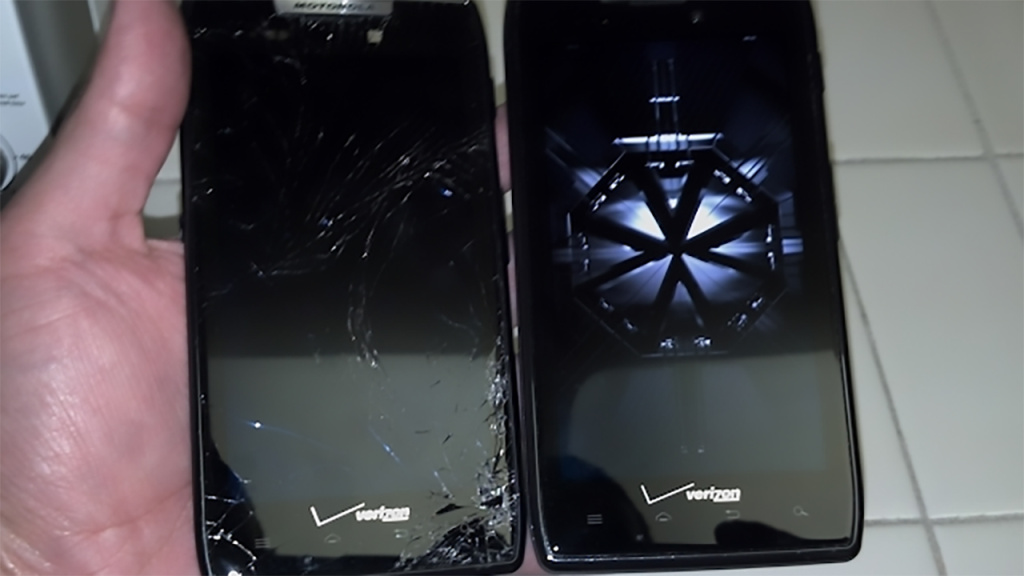 A little later in 2017, a Motorola patent was presented that describes the use of a "memory polymer," a material that can repair damage by reshaping itself through thermal cycling (quickly changing temperature). Applied on top of the screen surface, the heat could be provided by the phone itself.
Another useful discovery came in 2017 when scientists in Japan discovered a new type of glass that can only recover from cracks at room temperature. The phone screen is said to be repaired with just a touch of the hand.
Even Apple was involved in regenerating screen technology. In 2020, a company from Cupertino received a patent for a foldable iPhone with a self-repairing screen.
We're still waiting to see phones that effectively remove their own cosmetic damage and scratches. Although it seems like some Sci-Fi movie and the distant future, CCS Insight seems pretty sure that this technology will be with us in a few years.