September 15, 2023
Oppo could introduce free battery replacement 4 years after purchase
The information in question comes from Digital Chat Station insiders, which means that there is nothing of official confirmation, but if it turns out to be true, Oppo could make a big step forward.
For now, there are limitations in the announced program. Namely, this applies only to China and only to the announced Oppo A2 Pro, which should be officially presented on September 15, writes 91 Mobiles.
DCS says that the free battery replacement will cover a period of 4 years after the purchase of the phone, but is only valid if the battery capacity drops below 80%. What is not stated is how many times it is possible to replace the battery in this time span, although it is reasonable to expect that this is only possible once.
It seems that Oppo's idea is to show in this way that it has further improved the batteries on its phones and to guarantee that the battery capacity of the A2 Pro phone will not drop below 80% within four years.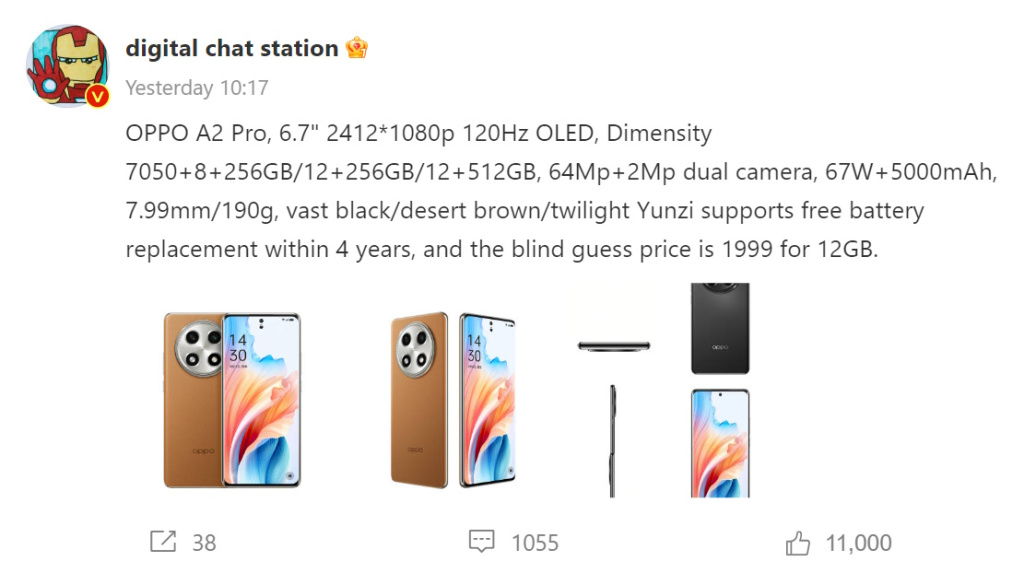 And while manufacturers like Apple and Samsung try to convince the buyers of their devices that a 25 W charger (which is not included in the package) and more than an hour of charging is normal for modern phones, until then Oppo is taking big steps forward when it comes to battery technology. This is certainly not the first time that Oppo has been in the spotlight because of its fast charging, but also because of the systems that this company implements, which take care of protecting the health of the battery.
It remains unclear if Oppo will offer a similar warranty for all of its phones at some point, or if it will only be for models sold in the Chinese market. In any case, if it decides to globalize this practice, Oppo will earn a lot of respect from us, and certainly from its customers as well.
After all, two days ago Apple presented its new generation of iPhone 15 phones, which, despite more advanced chips and better energy efficiency, does not have better battery autonomy, and keeps charging with a maximum power of 20 W.