November 19, 2023
NVIDIA prepares state-of-the-art GeForce RTX 50 Blackwell graphics cards powered by TSMC's advanced 3nm process and DisplayPort 2.1 support
In a recent revelation by a tech insider Copite7kimi, NVIDIA is preparing for the publication of its long-awaited Blackwell graphics cards, intended for the next generation GeForce RTX 50 "Gaming" series.
The key feature of these graphics cards is that they are based on the latest TSMC 3nm process, which promises a significant improvement in performance and efficiency.
In addition to this innovative architecture, graphics cards are expected to support DisplayPort 2.1 standard, bringing NVIDIA's graphics card technology in step with competitors like AMD.
Nvidia GeForce RTX 50 Blackwell comes in 3nm technology
Comparing TSMC's 3nm process to its predecessor, the 5nm node used in the current GeForce RTX 40 "Ada Lovelace" series, the progress is significant. 3nm technology boasts a remarkable 25-30% reduction in power consumption, a 10-15% increase in performance per transistor, a significant reduction in chip area of ​​42%, and a 1.7-fold increase in density. These improvements mark a significant leap in efficiency, cementing NVIDIA's position as an industry leader, it said WCCFTech.
Different Variants of the 3nm Node While details on the exact 3nm node for Blackwell Gaming graphics cards remain unknown, TSMC offers a number of options, including the standard N3, as well as more efficient and performant designs like the N3E, N3P, and N3A. This variety allows NVIDIA to tailor graphics cards to meet specific performance and efficiency requirements.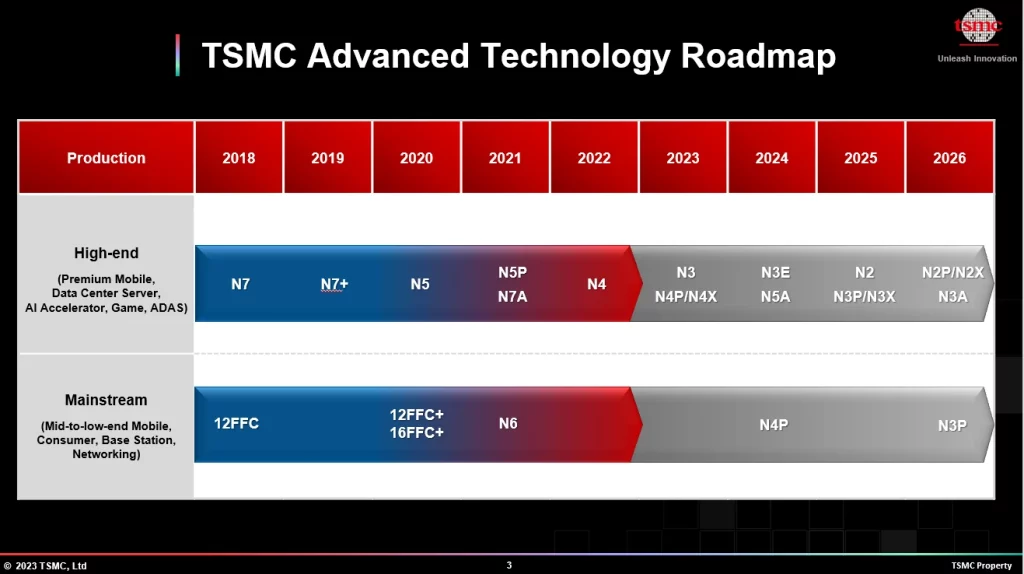 Unified architecture for gaming and HPC/AI It is important to note that Blackwell graphics cards will mark the merger between NVIDIA's gaming and high performance/artificial intelligence (HPC/AI) architectures, both adopting the same Blackwell core.
HPC/AI-oriented graphics cards are expected to use the 3nm node along with state-of-the-art HBM3e memory solutions, while gaming-focused cards will use a GDDR7 memory solution. This alignment under the shared Blackwell name represents a strategic move by NVIDIA.
DisplayPort 2.1 Integration In addition to advances in process technology, the next-generation GeForce RTX 50 series will feature DisplayPort 2.1 technology. This addition not only improves the user experience, but also puts NVIDIA's graphics cards in step with the capabilities provided by AMD's Radeon RX 7000 graphics cards, which have supported DisplayPort 2.1 since last year. The inclusion of this technology signals NVIDIA's commitment to staying at the forefront of graphics card innovation.
Enthusiasts and tech enthusiasts can expect the NVIDIA GeForce RTX 50 "Blackwell" graphics card architecture to debut either in late 2024 or early 2025.