September 5, 2023
Hold on a bit more with Lenovo Legion glasses, and we'll game in ultimate comfort
If you are an avid gamer, you are already familiar with the fact how important it is to have a good gaming monitor. It is one of the critical factors on which the intensity of the sense of action and the credibility of experiencing virtual worlds depends. If you have just acquired a suitable gaming laptop and a lot of other accessories that serve to better enjoy gaming, you will want something more out of the box that you probably haven't tried and experienced in the right way yet. Some choose to use a large TV for gaming. They generally offer a larger screen area, making the gaming experience even more intense. But if you really want to completely immerse yourself in the virtual world of games, there is another way – Lenovo Legion glasses.
Lenovo Legion glasses for a very personal viewing and gaming experience
Try gaming with Lenovo Legion glasses. This one-of-a-kind wearable screen offers a fully personal experience on an effective viewable display dimension that matches large screens, whether you're playing games or simply viewing any type of content. The concept is similar to the best VR glasses on the market, focusing the user on the feeling and what he experiences, without the need to usurp his surrounding space. Lenovo Legion glasses use a pair of Micro OLED screens with a resolution of 1920×1080 pixels and a refresh rate of 60 Hz on each eye.
The glasses connect using a USB-C cable to any compatible device. This applies to laptops, MacBook models and Android phones, as well as handheld gaming consoles such as the Lenovo Legion Go, which launched alongside the glasses.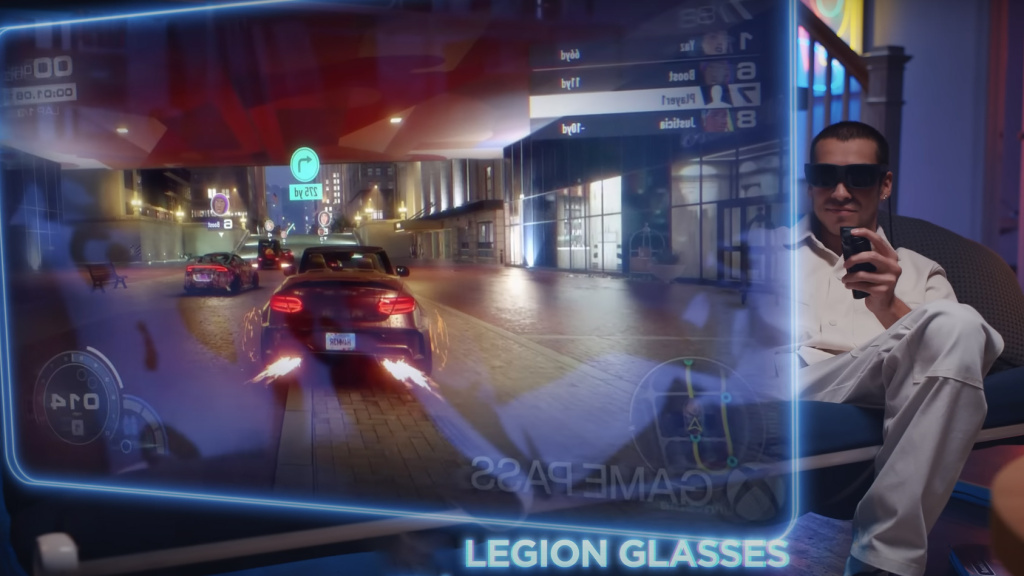 That's why these Legion glasses are just perfect for users who want to enjoy a completely personal experience. Whether you want to indulge in your favorite games on the go without sacrificing the quality of the graphic display, or you want to enjoy the experience of watching movies on the big screen at home without looking at the TV.
Legion glasses even look stylish enough for users to go unnoticed while wearing them in public. Unlike the large and bulky VR systems that dominate the market, these Legion glasses use a design that looks more like a pair of sunglasses. Because of this, you are much less likely to be the target of mocking glances on the train or at the airport, reports t3.com.
The price starts at 499 euros, and the Legion glasses should be on sale from October 2023. The package will include a 1.2-meter cable, adjustable nose pads to ensure a good fit, a frame for prescription lenses, an adapter anti-slip and device cleaning cloths. Seems interesting, how about you?