November 7, 2023
As it ditches ad blockers, YouTube gets experimental AI features
The company Google is testing two new features based on artificial intelligence for its online platform YouTube. Thus, YouTube is getting experimental AI features, which should perhaps improve its popularity, considering that lately it has not been a favorite platform due to its decision to aggressively stand in the way of ad blockers.
Thus, a select number of YouTube users will have access to new additions that Google is currently testing. One of them will deal with comments on videos, where artificial intelligence technology will organize them into topics. This will be especially true on those recordings where there are very large strings of comments. The company says the comments summary will make it easier to enter discussions and increase inspiration for new content.
The topics that the AI ​​will create will be based on posted comments, but not those posted for reviews or those that contain "banned" words. The test of this option is currently active on smartphones, and those who participate in the test, in addition to the Top and Newest tabs on the comments, will also see the "Topics" option for videos in English.
Another option is an AI chat tool, which should provide answers to questions about the video you're watching. She should answer background information, offer suggestions for similar content and more, without interrupting the playbacks, she writes in the blog.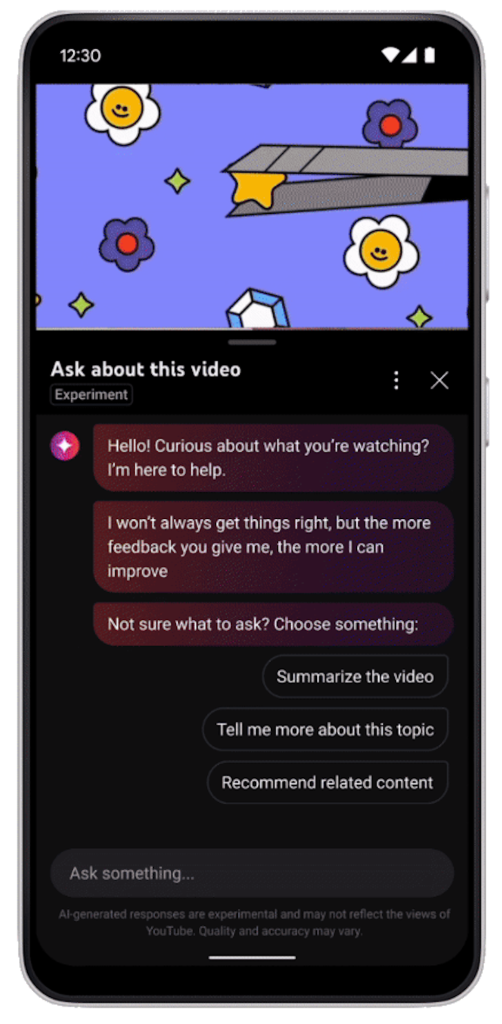 Academic videos should also get AI-generated quizzes with answers as part of the feature, which Google claims encourages "deeper understanding."
Some users already have access to these options because they are participating in testing, and those with YouTube Premium accounts that the platform promotes while removing ad blockers will also be able to access them, as the subscription includes experimental features.
Threads in the comments are available to subscribers today, while the conversation option will be available to them in the coming weeks. Therefore, for those ordinary members, who do not pay a subscription, there is not a single benefit, and an increasing number of advertisements are played on their players, which they cannot block.