August 24, 2023
Arm submits IPO request to go public in the US, targeting a capital of $70 billion.
Arm Files for IPO with a Capitalization Goal of Over $70 Billion
The British company Arm is reportedly filing for an Initial Public Offering (IPO) to capitalize on a valuation of over $70 billion, as reported by Financial Times. Market analysts expect this to be one of the largest offerings for a technology company in history.
Background and Plans
Upon going public, Arm will determine the number of shares it wants to offer, while an investment bank suggests the initial share price based on anticipated demand.
This move by Arm comes after its owner, the Japanese conglomerate SoftBank Group, acquired the remaining 25% ownership for $16 billion, valuing the company at $64 billion.
The decision was somewhat expected, especially after news surfaced about Apple and Samsung planning to invest in Arm.
Initially, Arm was supposed to be acquired by chip designer Nvidia, but that deal fell through last year. Subsequently, SoftBank announced that Arm plans to raise $8 billion through its IPO on the Nasdaq exchange, instead of the primary listing on the London Stock Exchange (LSE).
Arm's Objectives and Market Influence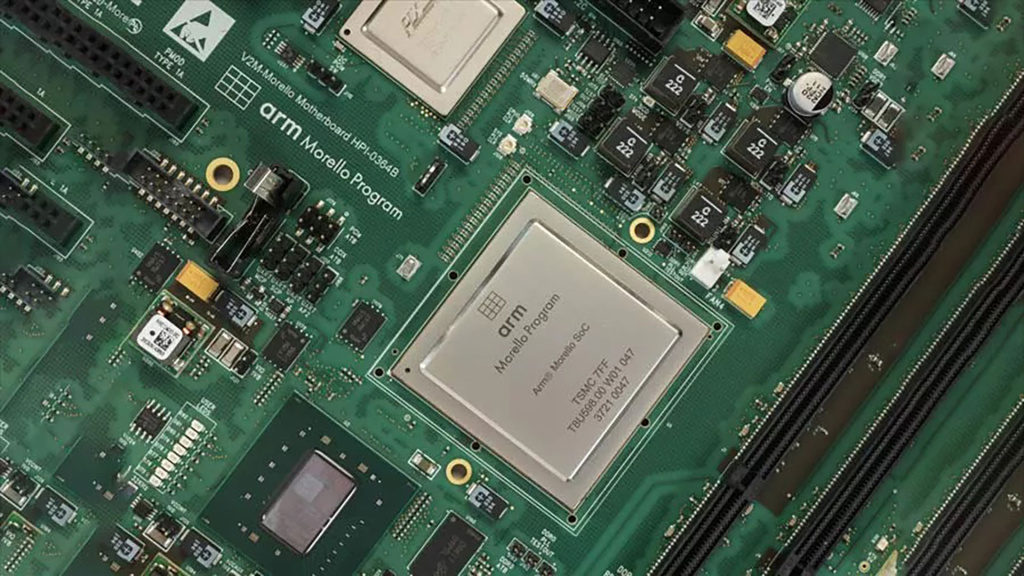 Bloomberg suggests that Arm wants to raise around $10 billion, but this remains speculative as the official number of shares to be offered in the IPO has not been disclosed.
In its filing, Arm states that "approximately 70% of the world's population uses products based on its design" and that it held a 49% market share in the over $200 billion market last year.
Challenges and Market Diversification
However, the smartphone market is currently declining, putting pressure on Arm to focus on the automotive, AI, and cloud computing industries. One of the risks Arm highlights is the "economic and political risks" associated with China, the world's largest smartphone market. Revenue from intellectual property in that region decreased in 2022, and the situation is further complicated by the ownership of Arm China, which operates somewhat independently.
Since Arm has been previously listed on the stock market, the new IPO request seems less risky than usual. However, regulators and banking institutions will closely monitor the situation as a test of market strength.