September 13, 2023
What all the iPhone 15 phones did not bring, and what Apple kept silent at the premiere
Let's start first with the basic iPhone 15 models, which are essentially the iPhone 14 Pro models, only without the telephoto camera. One of the biggest innovations is the inclusion of a USB-C port on the entire phone line. However, USB-C, as you know, has several aspects – primarily physical and logical. While the iPhone 15 Pro series has a separate USB 3 controller that deals with data transfer speed control, which is part of the new A17 PRO (Bionic) chip, it is not present on the iPhone 15.
USB-C bez USB-C
The main advantages of the USB-C connection are speeds that go up to 10 Gb/s on the iPhone 15 Pro. However, without a separate controller, the iPhone 15 models, without the Pro suffix, practically get a new connector shape, but without improving speeds, which remain at the USB 2.0 (Lightning) level – up to a theoretical 480 Mb/s.
In addition to differentiation, which no one talked about in the presentation, Apple did not take advantage of another key advantage of USB-C ports – the possibility of implementing a fast charging system like Power Delivery (PD). The entire iPhone 15 series still remains on slow 20 W chargers and the charging time in the case of large models will still be measured in hours, not minutes, as with some Android phones.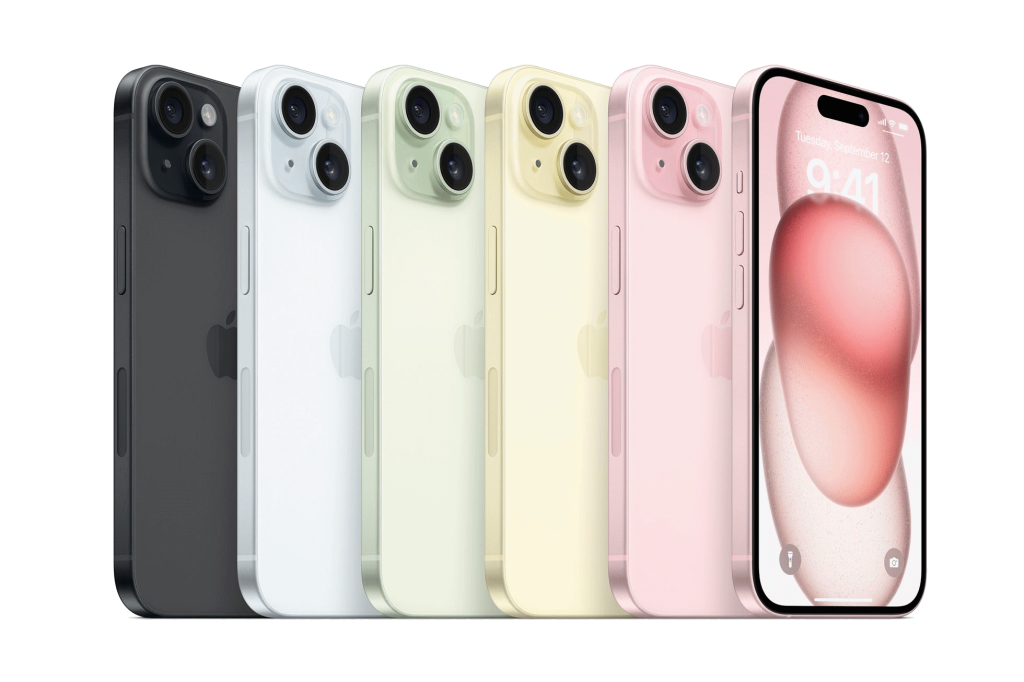 Another thing that the new iPhone 15 phones can do is reverse charge peripherals and other phones via cable, but not reverse wireless charging.
Next-gen portrait mode – iPhone 15 Pro series only
The new portrait mode is one of the novelties presented by Apple. It is a mode that detects faces in the frame and allows you to subsequently create portraits from normal photos, by recording information about the depth of the frame. This practically means that you no longer have to switch to portrait mode, but you can do it later with normal photos – but only on Pro models.
iPhone 15 Pro Pro
Apple makes more money on the more expensive models, which is to be expected. Model differentiation was also expected, so for some time Pro models have been better, faster and have one more camera than non-Pro models, but this year Apple went a step further and reserved a new prismatic 5x telephoto camera only for the iPhone 15 Pro Max model .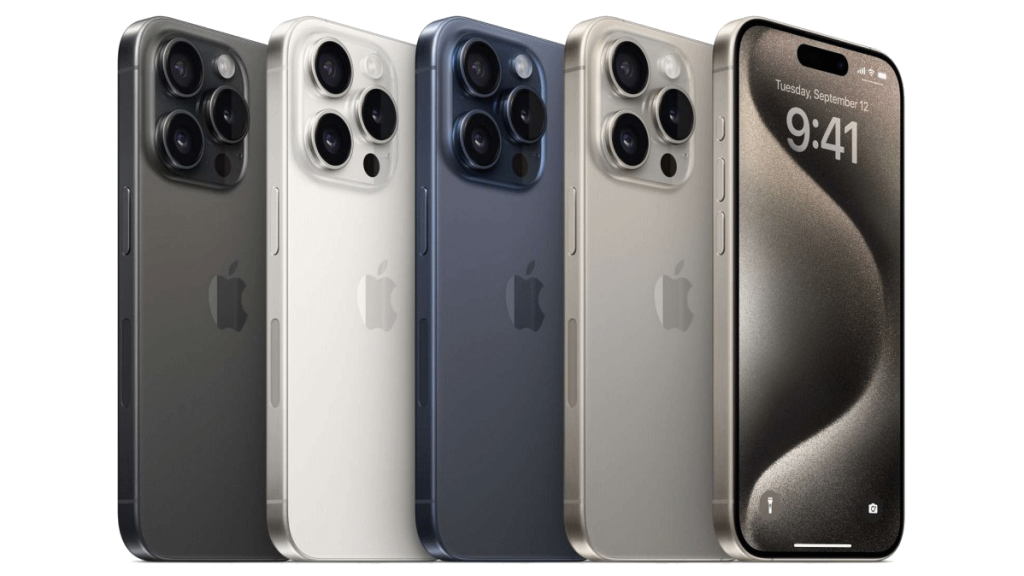 There is no fingerprint sensor on any iPhone 15
Apple models still rely on FaceID as the primary phone security and unlocking system, which means Apple still stubbornly refuses to implement fingerprint sensors that are far superior and more secure than face unlock. And while fingerprint sensors are used by Android phones from 250 euros, Apple convinces us that FaceID is secure enough for all our needs.
Apple adapters and cables – poisonously expensive
The move to USB-C brought Apple closer to billions of devices around the world, but created a gap between devices that still use the Lightning connector. Fortunately, Apple has solved it with adapters with which you can bridge your peripherals and buy the new iPhone 15.
Thus, a USB-C to Lightning adapter costs $30, a one-meter USB-C USB 2.0 specification cable is $19, and $29 for two meters. If you want higher transfer speeds, you need a meter-certified Thunderbolt 4 Pro cable, which Apple sells for $69 and supports transfer rates of 40 Gb/s and fast charging up to 100 W for laptops.
Same battery
Another problem that Apple has started to solve with the iPhone 13 models is the battery. It has been significantly improved, which to some extent solved the problem of battery degradation. Unfortunately, this year, apart from more efficient chipsets, we have no promises other than "all-day battery". So the iPhone 15 doesn't promise you any better battery than the iPhone 14 series from 12 months ago.