November 3, 2023
Volkswagen and Vivo achieved an interesting collaboration for even better integration of cars and smartphones
A software entity of the company VolkswagenCariad, achieved a very important partnership with the company Vivoa well-known Chinese smartphone manufacturer, writes cnevpost.com.
Together, they will attempt to pioneer seamless connectivity between vehicles and mobile devices, reflecting the changing priorities of the electric vehicle market, where digital convenience is now as important as traditional horsepower.
Volkswagen and Vivo founded the M2 Lab innovation center
This ground-breaking collaboration has resulted in the Mobile & Mobility Fusion Joint Innovative Lab (M2 Lab), an innovation center established to bridge the gap between smartphone use and smart cars.
M2 Lab's mission is to lead the development of advanced software and hardware solutions tailored to smart connected vehicles and smart mobility services.
One of the first fruits of this collaboration is the introduction of 'Gamebase', a feature that allows users to play games from their smartphones directly on their car's infotainment screen.
Additionally, the 'Touch&Go' app provides the convenience of monitoring and remotely controlling various vehicle functions via your phone.
The merging of mobility and mobile technology is a natural development in our increasingly connected world. Volkswagen's previous problems with software led them to collaborate with experts in creating fluid and responsive user interfaces, an area in which Vivo excels.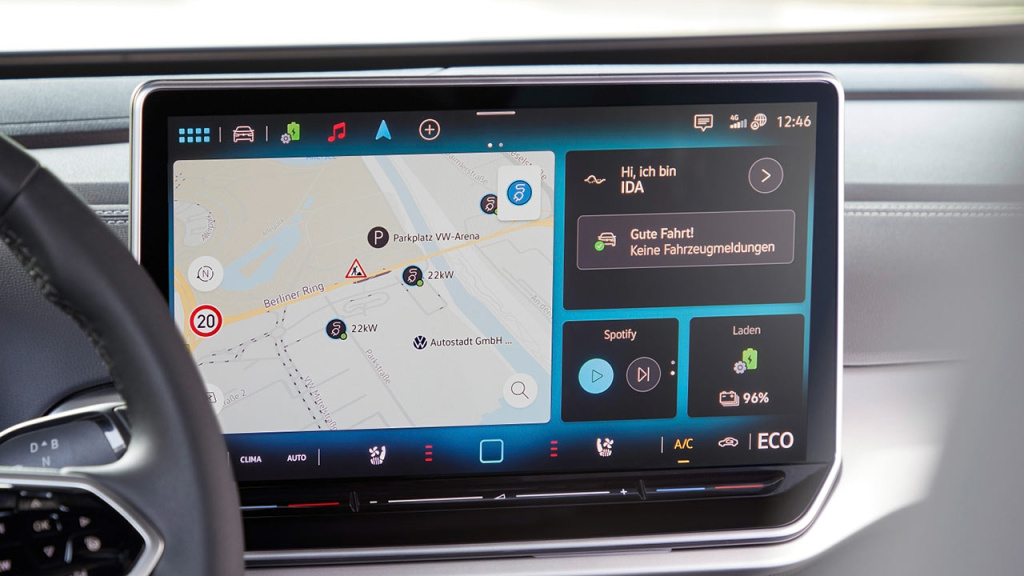 This trend of integration between smart devices and electric vehicles is gaining significant support. Consumer demand for a unique technology ecosystem is growing exponentially, with some automakers even getting into smartphone production.
For example, Nio, an established electric car manufacturer, recently unveiled the Nio Phone, and boasted of seamless integration with its line of electric vehicles.
Similar to them, Polestar has delighted technology enthusiasts and enthusiasts for electric vehicles by promising to make its own smartphone, indicating a broader trend in the industry.
Volkswagen's partnership with the company Vivo comes at a turning point in the automotive world. Automakers don't just sell vehicles anymore; are increasingly becoming integral actors in shaping the digital experience of their customers.
This transition is illustrated by Volkswagen's recent decision to shelve the long-awaited electric Porsche Macan due to software problems. In other words, without top software, a top car cannot be one.
The Cariad's struggles with software have been a source of frustration for many Volkswagen owners, and the company's attempts to improve the situation have been insufficient, as shown by declining sales results.
The question remains: Can Vivo be the savior Volkswagen desperately needs to turn things around and offer its customers a driving experience that's seamlessly connected? Time will tell.