August 26, 2023
Upgrade to the pricier iPhone 15 for a speedier USB-C experience; settle for USB 2.0 otherwise.
Apple is playing with users, iPhone 15 USB-C cables limited to USB 2.0 specifications
The previous Apple Lightning interface offered good compatibility between different devices, but could never boast of any particular speed. It has stalled at USB 2.0 speeds since its inception, and the hope was that it would increase over time, which ultimately did not happen. Now the Cupertino-based company has been forced to switch to the USB-C interface on its latest iPhone 15 phone. Many users were happy in advance that this was the chance when they would finally get a faster interface and better transfer rates.
According to the latest information, this will not happen. Instead, Apple will limit the transfer speed on the base iPhone 15 model to just 480 MB/s, which is the same as Lightning and USB 2.0 interfaces. However, on the other hand, it will reportedly enable higher transfer speeds on its iPhone 15 Pro models.
The latest information, which is both surprising and not to many who are used to this kind of behavior from Apple in the past, comes from relatively reliable insider @Majin Bu, who Macrumors says has previously provided reliable details about upcoming standards Apple cables. The latest information says that the base models of the iPhone 15 models will use USB-C with USB 2.0 specifications, which seems to be confirmed by the transfer speed figures shown on the test device.
The iPhone 15 introduces a new Apple model positioning practice
This is not the first time that Apple used a "dirty" trick, because the regular iPad, despite having a USB-C interface, also got slower specifications.
On the other hand, the new cables will supposedly match the colors of the device. They're also thicker and longer than the standard white cables that come packaged with entry-level iPhone models.
The same information, however, does not specify what specifications USB-C will offer on iPhone 15 Pro phones, it is expected that they will be at the level of USB 3.2 2×2, which reaches 20 Gb/s. At the same time, Apple uses a Thunderbolt 3 port on its iPad Pro tablet computer, which can deliver 40 Gb/s of data. Even if Apple went with USB 3.0 with "muted" specs for the base model, it could still double that amount by offering USB 3.2 on the Pro phones. However, it sounds like Apple isn't interested in providing higher transfer speeds on its standard models.
This is part of a new pattern for Apple, which is trying to make its iPhone 15 lineup more diverse, all to encourage users to think about more advanced options and thus motivate them to spend more money on more expensive and advanced models.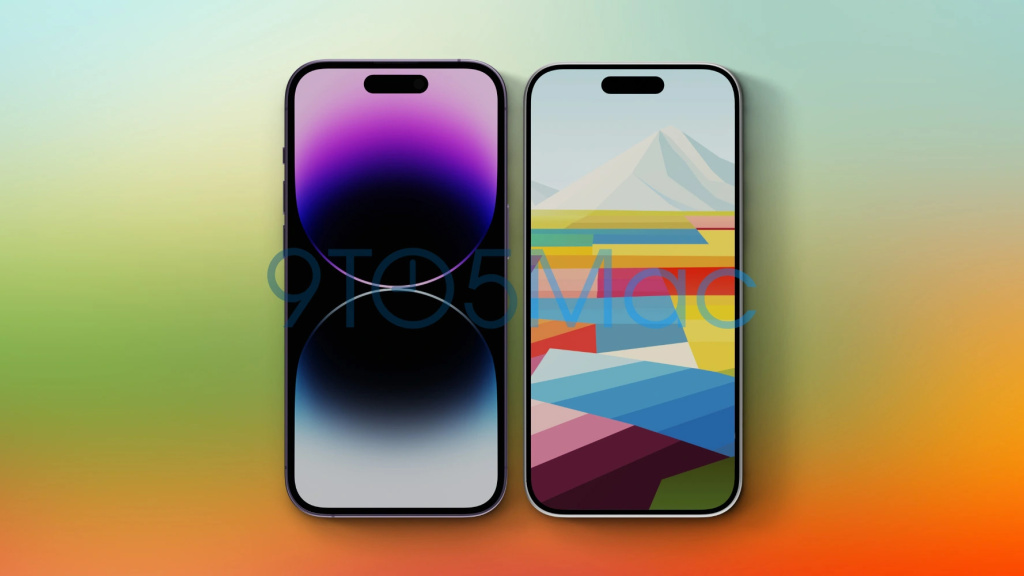 This philosophy especially applies to the iPhone 15 Pro, as it was previously leaked that an even bigger gap will be created between the two lines by equipping the iPhone 15 Pro models with exclusive features. That means: a titanium body, thinner bezels and a brand new 3 nm chipset, as well as the rest of the exclusive features. Now we can add faster charging to that list.
The news is disappointing to say the least, but we don't think most users care too much. Few connect their phones to a computer or iTunes these days. Now you can easily back up your phone content to iCloud and copy everything you want over a fast wireless Wi-Fi connection, so you don't have to use iTunes at all like you used to.
Still, it's bad to see Apple deliberately limiting technology just to force users to pay more for better features. Also, given this information, Apple will likely offer different charging speeds for its models in the iPhone 15 line, and only the Pro and more expensive models will provide a faster charging option, reports extremetech.