September 19, 2023
TSMC in trouble, falling shares and alleged delays in deliveries
The world's best-known chipmaker, Taiwan's TSMC factory reportedly ordered its main supplier of manufacturing equipment (Dutch firm ASML) to delay deliveries for "unknown reasons," Reuters reported. This then created an avalanche of events: the drop in share prices on September 15 and new financial analyzes indicating that TSMC's problems will be reflected in a significant drop in revenue in the coming period.
The Taiwanese company's expected revenue for the next few years is said to decline due to concerns about wafer production and plans to delay its production processes.
The analysis of the upcoming revenues comes from the financial company Goldman Sachs Securities, which forecasts a drop of as much as ten percent for the next year alone. The main reason for the analysis was precisely the drop in stock prices three days ago, which happened after Reuters reported that TSMC had ordered its main supplier of production equipment, the Dutch ASML, to delay deliveries.
TSMC is developing its equipment for advanced lithography?
However, neither the Taiwanese nor the Dutch company revealed the reasons for this move, and TSMC says it will not comment on "market rumours". On the other hand, TSMC is rumored to be delaying shipments as it wants to implement its own manufacturing equipment, which would gain additional independence from manufacturers such as ASML.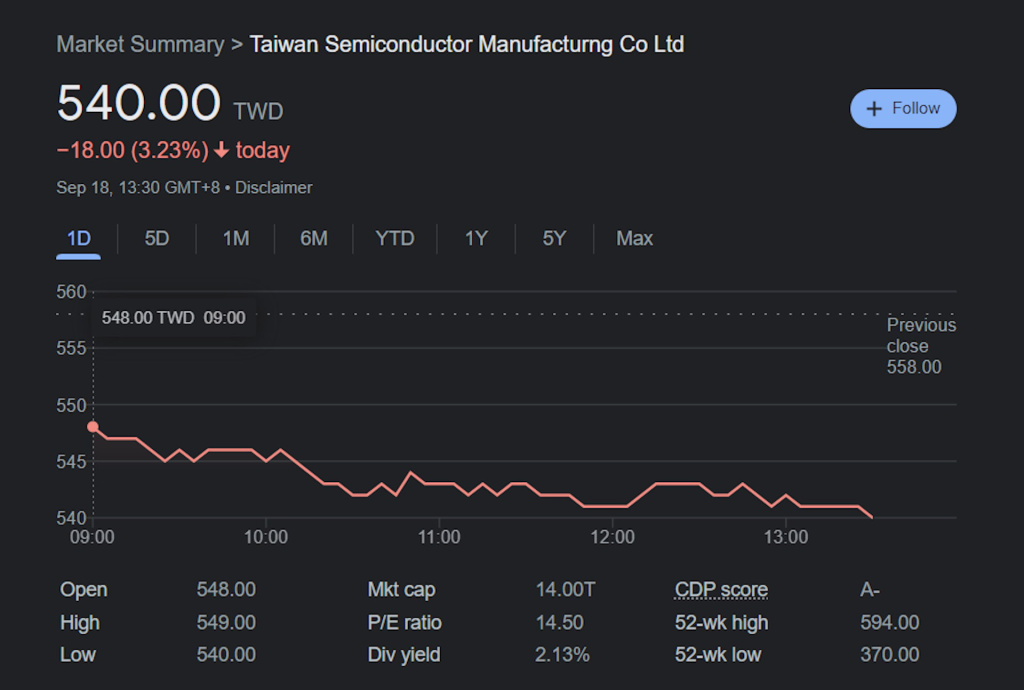 Goldman Sachs predicts stable revenues until the end of this year, keeping them at around US$32 billion without particular fluctuations in the market. However, when it comes to 2024, TSMC will reportedly face a drop from $28 billion to $25 billion. Lower wafer production will also follow a drop in revenue, and for fiscal year 2024-2025. the production of chips was set at 70 to 80 thousand per month.
Despite this, the financial company remains optimistic about the Taiwanese company's position in the industry. The current TSMC problems will not overly affect the monopoly that the company has achieved, especially when it comes to the HPC and AI segments.
The Taiwanese giant is practically the largest chip supplier in the industry, and is currently focused on satisfying its key customers such as Nvidia and Apple. Analyzes may change in the coming months, given that the volume of orders received by TSMC is at a fairly constant level, and may increase in the future.