August 30, 2023
This Week, Lenovo Legion Go Console May Debut with Powerful AMD Ryzen Z1 Extreme Processor
Virtually complete specifications for the Lenovo Legion Go handheld console, which should be released this week and go on sale in October, have appeared on the Internet. According to them, it seems as if the competition in the arena of portable consoles is getting stronger, and this is also indicated by the most powerful AMD Phoenix APU – AMD Ryzen Z1 Extreme, which will allegedly power the Lenovo console.
Although earlier rumors indicated that the Lenovo Legion Go would be powered by an AMD Ryzen 7040 Phoenix, it looks like it will still be an AMD Ryzen Z1 Extreme processor. This means that the console will be equipped with eight Zen 4 cores and 12 iGPU computing units based on the RDNA3 architecture.
In addition, the console will support a lower TDP, or power consumption under maximum load, compared to consumer Phonenix APUs for laptops.
The Lenovo Legion Go can apparently also boast a faster memory compared to the ROG Ally. It will have LPDDR5X-7500 instead of 16 GB LPDDR5-6400. This upgrade should have a positive effect on overall performance.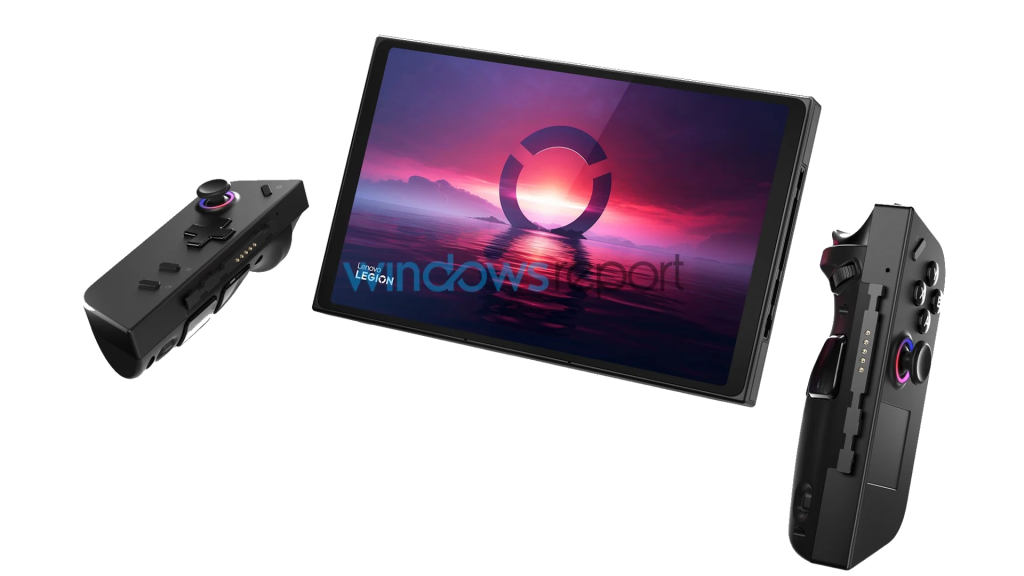 Gaming on the 8.8-inch diagonal screen will be in QHD resolution, with a refresh rate of 144 Hz. And that's another segment where, at least on paper, the Lenovo Legion Go outperforms the ROG Ally, writes VideoCardz.
Namely, its resolution of 2560x1600p surpasses its rival which has 1920×1080 at a refresh rate of 120 Hz. The screen is also reportedly an IPS display with 97 percent coverage of the DCI-P3 color gamut and a maximum brightness of 500 nits.
Just to match the power of the larger screen, the Lenovo Legion Go is said to have a 49.2 watt-hour 9000 mAh battery. It is also interesting that the console will have something similar to the Nintendo Switch controllers, that is, those that can be separated for the purpose of remote play.
As earlier rumors suggested, the console will be based on the Windows 11 operating system. The device will reportedly be available on the European Union market at a price of 799 euros, while in the US its price will be 799 dollars.