September 3, 2023
Thief Breaks Teeth Chewing Security Cable Before Stealing iPhone 14
A woman from Southeast China has been arrested for stealing an Apple iPhone 14 Plus phone. This incident is just one of the many thefts of Apple devices that occur regularly.
However, what makes this case stand out is the bizarre method used by the thief, which has since gone viral on Chinese social media. Surprisingly, the iPhone thief managed to steal the device and escape by chewing and breaking the anti-theft cable of the demo device with her teeth.
According to Hong Kong's South China Morning Post (SCMP), a woman named Qiu from Fujian province casually entered a phone shop and acted like any normal customer. She looked around the store, showing particular interest in the smartphone section.
Left without an iPhone 14 phone, but also without teeth
It is said that while someone passed by, Qiu discreetly scrolled through the iPhone screen. However, security camera footage later revealed that when she realized the situation, she began nibbling on the anti-theft cable.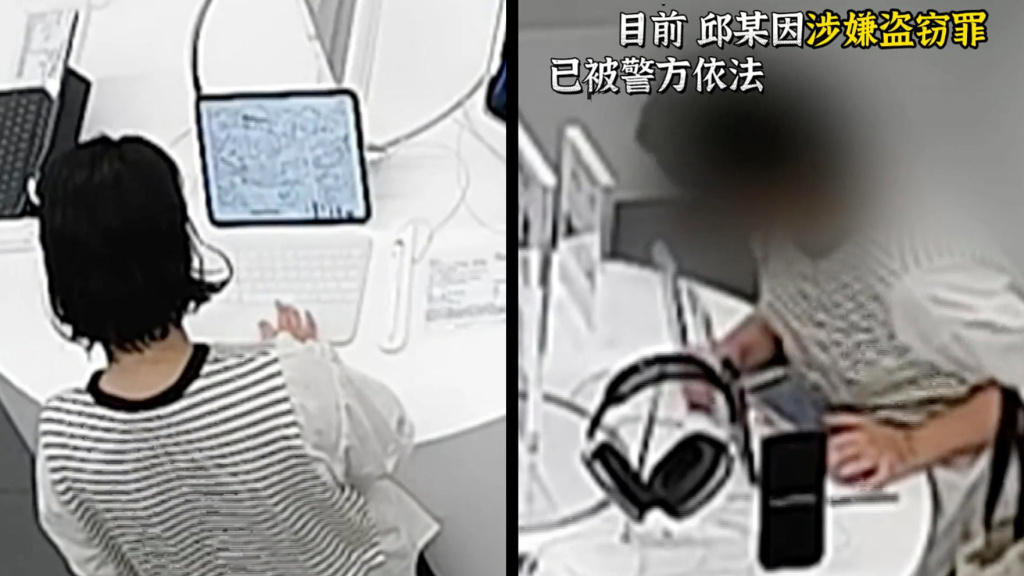 Shortly after Qiu left the store, the staff noticed that the cable had been cut and one of the iPhones was missing. They immediately contacted the police, leading to Qiu's arrest 30 minutes later.
Interestingly, the newspaper report also included Qiu's explanation for her actions. She told the police that she had gone to the store with the intention of buying a new device after losing her own phone. However, the high price of 7,000 yuan (US$960) for the iPhone 14 Plus angered her, prompting her to steal a demo sample from the store.
While electronic devices and components can be expensive, most people would opt for cheaper alternatives or save money to purchase their desired items. Additionally, chewing on an anti-theft cable comes with consequences and additional costs. Many such cables are reinforced with metal wire filaments, which can damage teeth when chewed and result in a visit to the dentist and costly crown repairs.