November 16, 2023
The US claims that sanctioned chip-making equipment still ends up in China
It appears that Chinese chipmakers can still source American factory tools, even though this chipmaking equipment is on the list of products whose exports to China and certain countries in the Middle East are prohibited. The U.S. claims that despite sanctions, chip-making tools still end up in China because its companies exploit "loopholes" in the rules, a report by the U.S.-China Economic and Security Review Commission reveals.
The US authorities claim that the example of the production of advanced 7 nm chips by the Chinese company SMIC "illustrates" a situation in which companies from this Asian country can definitely overcome US sanctions. The administration of the United States of America, by the way, introduced extensive trade restrictions against the Chinese high-tech industry, in order to prevent this country from acquiring and making both chips and equipment for their production.
Sanctions were further tightened in October this year, when numerous graphics processors were targeted by restrictions on eastern markets, including China. Among them is the Nvidia GeForce RTX 4090, but also GPUs that were specially made for the Chinese market due to previous restrictions, such as the A800 and H800.
However, despite this, loopholes and China's adaptive strategies have reduced the overall effectiveness of the sanctions, writes The Register.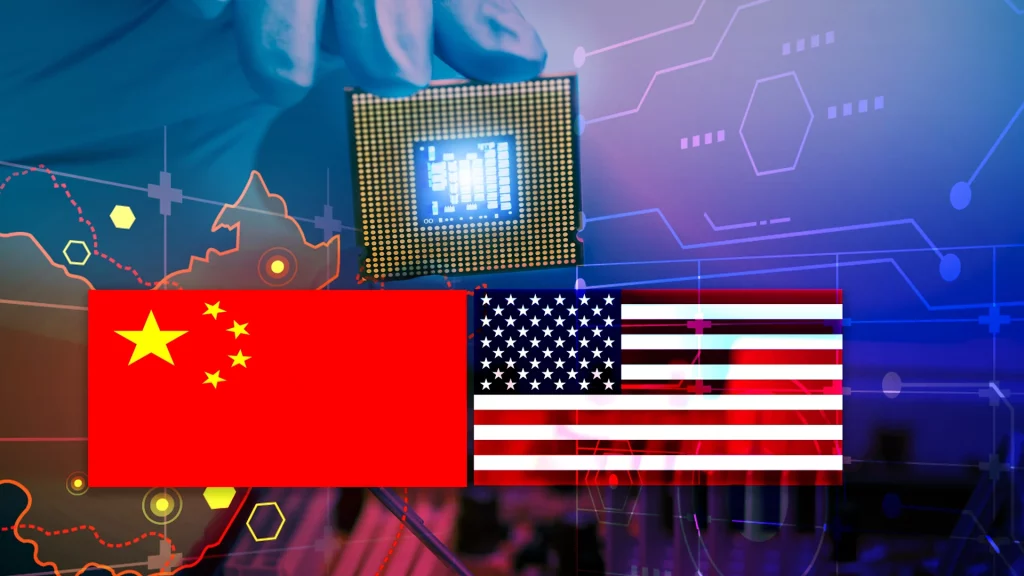 Export rules imposed last year require US companies and individuals to secure special licenses to sell equipment and technologies used in the production of transistor logic chips on 14 and 16 nm manufacturing processes, as well as more advanced ones. Also, permits from the US authorities are required for the sale of 3D NAND chips with 128 "layers" or more, while for DRAM memory chips, a permit is required for those created in 18 nm or a more advanced manufacturing process. These rules, however, do not only apply to American companies, but also to other semiconductor companies in the world that use components originating from the USA. One of them is the Taiwanese factory TSMC, but also the South Korean Samsung.
However, the tools used to make 28 nm chips can also be used to make 5 nm electrical circuits, and neither the equipment manufacturers nor the US administration can control how the chip manufacturing equipment is used.
"Importers are often able to buy equipment if they claim it is used on an older production line, and with limited capacity for end-use inspections, it is difficult to confirm that chip manufacturing equipment is not also being used to make more advanced semiconductors", the report says.
Another way Chinese companies managed to continue producing advanced chips was by sourcing tools from countries other than the US, before their sales also became restricted. China was able to buy advanced tools from Dutch and Japanese companies for an additional year after the US first imposed restrictions, and after Japan and the Netherlands joined.
Perhaps one of the best examples of overcoming US sanctions in China is the production of the advanced Huawei HiSilicon Kirin 9000s chipset, which was created in the Huawei – SMIC collaboration and uses 7 nm process technology. However, it is not clear whether China was able to do this by circumventing sanctions and using "banned" equipment, or whether it was able to build its own or even use older equipment that it had before the sanctions.