August 29, 2023
The prototype of Samsung Galaxy Z Fold6 resembles two joined S23 Ultras.
The information comes from the Twitter account of a well-known Ice Universe insider who is posted pictures and a short video prototype of the Samsung Galaxy Z Fold6 model. If it turns out that Samsung plans to change the design of the flagship flexible model in this direction, this could be the biggest change yet.
The new prototype suggests a significantly more "square" look, characteristic of the former Galaxy Note, i.e. Ultra models of the S series from the moment of fusion with the Note series. The new phone is not a functional device, but only a so-called "mock-up", but the changes in appearance are clearly visible compared to all previous models.
The first big difference is the flat outer screen, which has much wider edges than the Fold5 and its predecessors, and is irresistibly reminiscent of the S23 Ultra, that is, the S24 Ultra, which should give up curved sides. Ice Universe states that the Z Fold6 and S24 Ultra will have the same frame and aspect ratio, and that the Z Fold6 may have a smaller screen frame than what is shown in the pictures and video.
When it comes to the Samsung Galaxy S24 Ultra, there are also expected changes at the beginning of next year. According to what has been unofficially leaked so far, the new flagship model should arrive with a large 6.78-inch AMOLED display with QHD+ resolution and 19.5:9 aspect ratio, as before.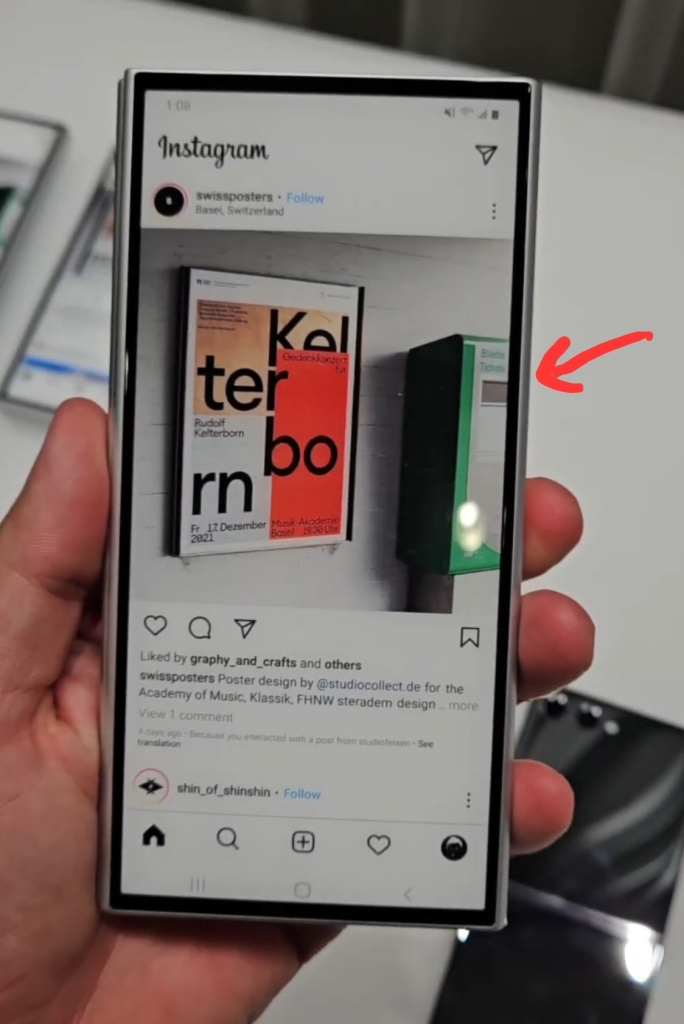 It is also mentioned that the new panel will be nicely brighter, with 2,500 nits of maximum brightness, as well as that the entire screen will be slightly wider compared to the S23 Ultra.
We should also not forget that it has been rumored for some time that the S24 Ultra will have better batteries that use similar technology to the electric Audi Q8 e-tron. We sincerely hope that the new batteries will also come with support for fast charging, which is one of the items in which Samsung seriously lags behind the leading competing models.