November 20, 2023
The new SUV Aito M9 debuted at the auto show in China
The latest addition to the electric vehicle (EV) market comes from a collaboration between tech giant Huawei and automaker Seres. Their joint product is the new Aito M9 SUV car, which offers a combination of technology, power and not so high prices for this type of car.
Aito M9 aims to attract the attention of potential buyers with competitive prices. During the pre-sale period, interested buyers can reserve this SUV car for an advance of 5,000 yuan (652 euros). The first buyers will get a discount of 1,300 euros on the final price, which analysts expect to be between 500,000 and 600,000 yuan (65,000 to 75,000 euros) in the final amount.
Enthusiasm for the Aito M9 SUV has been around for some time now, as manufacturers have already reported over 20,000 orders for the car. This emphasized interest began on September 25, and the official launch is on the horizon, as it is scheduled for next month, writes ArenaEV.
The Aito M9 is a full-size Sports Utility Vehicle (SUV) with a length of 5,230 mm, a width of 1,999 mm and a height of 1,800 mm, with a wheelbase of 3,110 mm. Running on 265/40 R22 and 285/40 R22 tires, it will definitely rule the road it takes.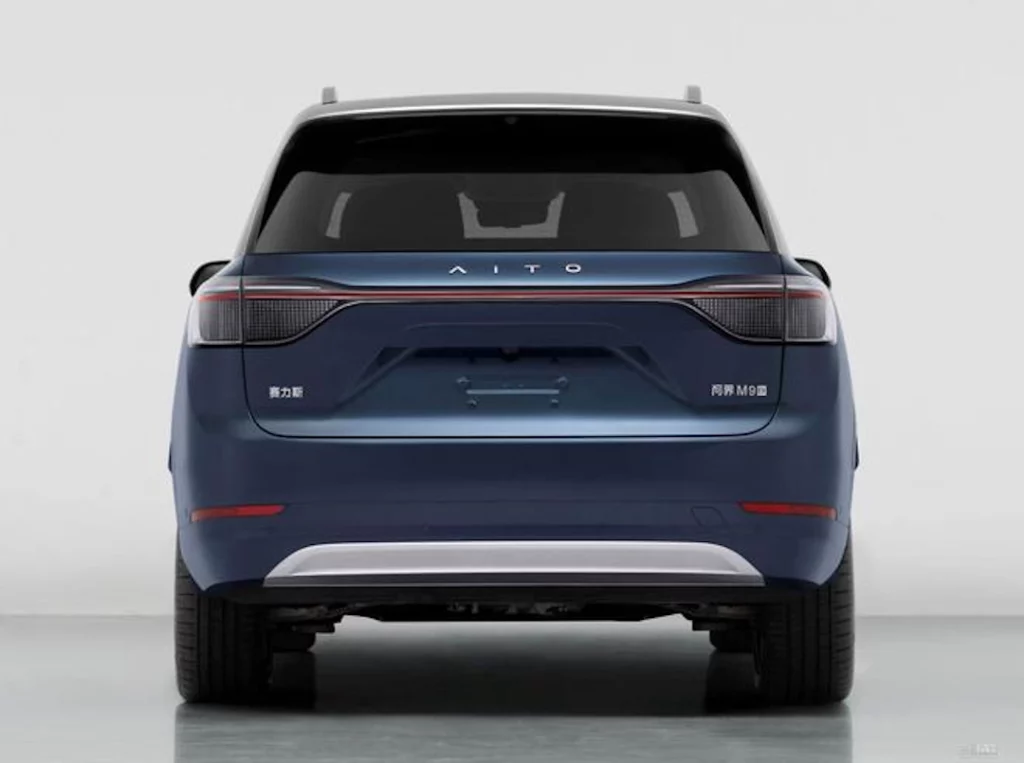 When it comes to its other features and capabilities, as earlier rumors suggested, the model has a classic electric version (EEV) and an extended range variant (EREV). The electric version stands out with its dual motor design powered by Huawei technology. The front engine delivers a powerful 160 kW, while the rear engine is activated with 230 kW. It is equipped with a 97,682 kWh CATL battery and will reportedly be able to travel 630 km on a single charge.
On the other hand, the EREV version is equipped with a 1.5-liter turbocharged engine and two electric motors. This engine produces 112 kW of power but acts only as a generator, while the front engine adds 165 kW and the rear adds an additional 112 kW. This combination, together with the 40 kWh battery pack, provides a pure electric range of up to 175 km.
While Seres handles the manufacturing, Huawei brings its expertise with electric motors, chips, sensors and other key components. This collaboration has already brought success in the Chinese market with the M5 and M7 SUV models.
The previous product of this collaboration, the Aito M7 has recently gained immense popularity, garnering over 40 thousand orders shortly after its launch. The pre-sale price in China before the official debut was between 64 and 77 thousand euros, of course, when the Chinese currency is converted at the current exchange rate. If the new SUV Aito M9 reaches other markets, it is certain that its price will jump.