September 14, 2023
The new Apple A17 PRO does not inspire much confidence in TSMC 3 nm chips
Most of the news these days revolves around the newly introduced Apple iPhone 15 phones, smartwatches and USB-C port, but few have noticed that the generational leap that should bring the new A17 PRO chip – was absent.
One of the novelties is certainly improved graphics that support ray tracing and upscaling technologies, but we expected a little more from the first chip made by TSMC in 3 nm technology. Namely, the Apple iPhone 15 Pro and Pro Max are the first devices in the world to use the new 3 nm chips, and we are almost certain that we will soon see AMD and Nvidia graphics with chips that use the same production process.
A17 PRO – conservatively better
To begin with, the number of transistors compared to the A16 Bionic has been increased quite modestly – from 16 to 19 billion. Although the decision on the number of transistors is up to Apple, not TSMC, so perhaps Apple deliberately chose this strategy to keep costs within reasonable limits, it means that the A17 PRO has six cores, the same as the A16 – two performance and four efficient.
Moreover, Apple, which is always modest in its presentations, is now talking about 10% better CPU performance. If nothing has seemed alarming to you so far, this number should. Namely, better performance is not only a consequence of the new production process, but also of new core technology, as well as other elements of the chip such as executive units.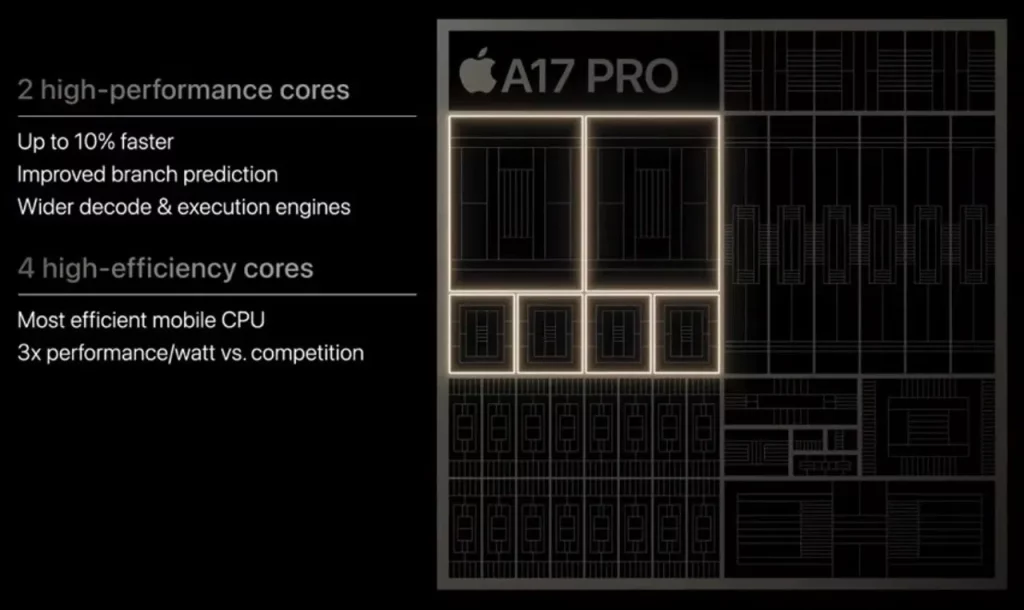 Where does less consumption come from?
What is always expected from a new production process is lower consumption compared to the previous generation, and one of the things that was absent this year was the mention of improving the battery of the new phones in any form.
The mountain shook, the A17 PRO was born
All told, it's still unclear where all the benefits that 3nm TSMC chips are. Not much more transistors, not much better performance, and not even less consumption, writes PCGamer.
Today, no one can tell you with certainty what advantages the 3 nm TSMC manufacturing process will bring to PC components, i.e. graphics cards, at least until they appear in the second half of next year. However, if we take the new Apple A17 PRO as a benchmark, things are definitely not looking good.