September 3, 2023
The keyboard of the 2024 iPad Pro will feature an aluminum base to provide a MacBook-like working experience.
Apple announced previously that it would be releasing a redesigned version of the Magic Keyboard keyboard accessory for its iPad Pro line of tablet computers.
The new accessory, called the Magic Keyboard, will feature an aluminum construction specifically around the keys. This will enhance the sturdiness and quality of the tablet computer accessory, according to Supercharged.
The design change will resemble the trackpads found on MacBook laptops, and the increased size will greatly improve navigation on the iPad Pro tablet. Additionally, Apple may incorporate a glass surface on the device, providing a similar experience to MacBook computers.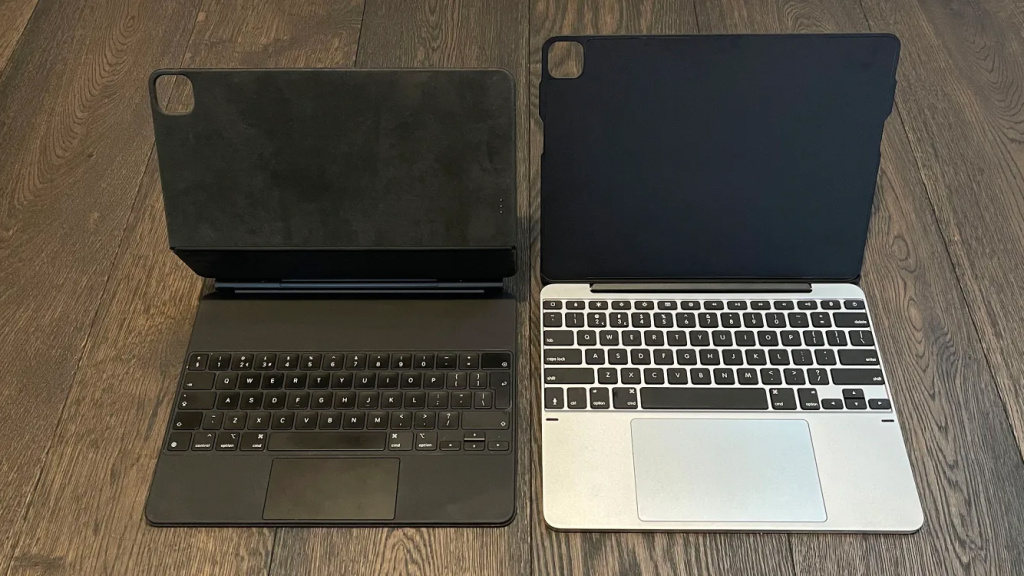 However, the Magic Keyboard will not be entirely made of aluminum in order to reduce the overall weight of the device. Instead, only the area surrounding the keys will be made of aluminum, making it more resistant to wear and damage from frequent use. Unfortunately, the higher build quality of the Magic Keyboard may come at a higher price for buyers.
Due to the material change and the new design, Apple might increase the price from the current $299 for the current generation Magic Keyboard accessory, as aluminum is more costly than polyurethane.
There is no specific information about additional functions that could be implemented with the larger trackpad surface. However, it is expected that the new iPad Pro will introduce new features to provide users with a similar working experience to macOS devices, such as classic MacBook laptops, as reported by wccftech.