November 17, 2023
The Epic Games Store continues with promotions and offers two free games until November 23
Given that Thursdays are generally the cut-off day when the Epic Games Store changes the list of temporarily free games, i.e. adds new titles – until November 23, two free games are waiting for you.
In other words, if you add them to your library by 5:00 PM on this date, they'll be yours for free forever, instead of buying them for $60.
Epic Games Store has offered the post-apocalyptic title Surviving the Aftermath
One of the two free games is strategic, and at the same time the so-called City Builder title that includes simulation. Surviving the Aftermath is a single-player game that challenges you to survive and thrive in a post-apocalyptic future.
You need to build the ultimate disaster-proof colony, protect its members and restore civilization to a devastated world. Your resources are scarce, but you must move beyond the colony into the wasteland to collect them, uncover rival colonies, and uncover the world's secrets.
The world you lead can contain more than 130 buildings, which you then need to save from a world filled with dangers, including natural disasters. The colony's resources are managed by experts you hire, each with their own skills and motivations.
However, surviving in post-apocalyptic times also means making seemingly impossible decisions.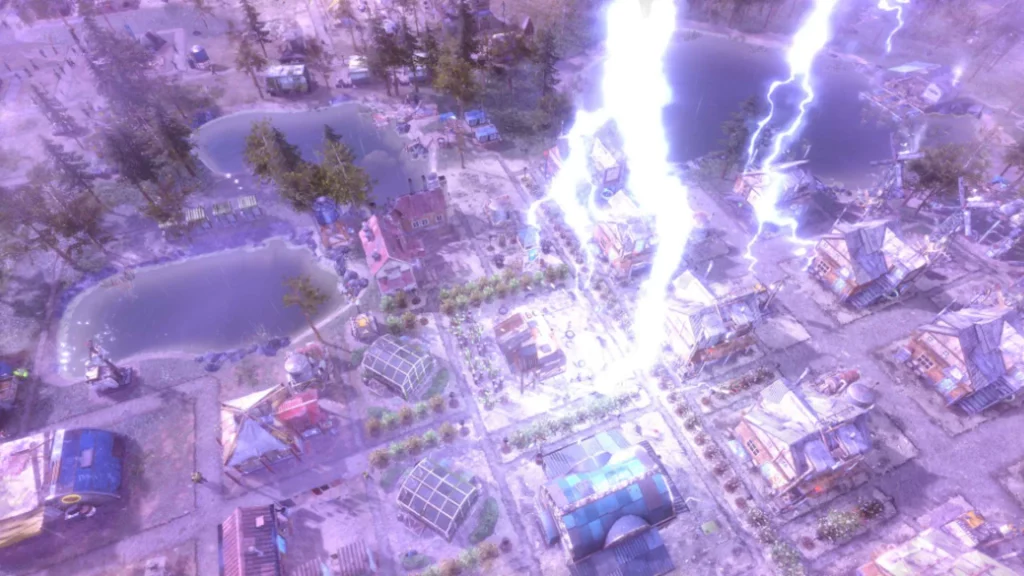 The fate of the colony depends on your judgement, and every choice you make can affect the survival of the colony in the future.
Another free choice is the adventure RPG Earthlock
In addition to the post-apocalypse, the Epic Games Store also offers the RPG or "Role Playing Game" game Earthclock, which normally carries the label Peggy 7, which implies a certain amount of violence that can scare younger children. And this game is normally $30, as is Surviving the Aftermath, which means if you add them both to your account library, you're practically saving $60.
Earthlock is a game inspired by classic 3D RPG titles from the late nineties, with a new approach to turn-based combat and character progression, and is also a single-player title.
In it, you are tasked with going on a journey and saving the "beautiful" world of Umbra, a planet that stopped spinning thousands of rotation cycles ago. The task begins with a mission to save the protagonist's uncle Eamon from the clutches of an ancient cult, and soon turns into an adventure centuries in the making. You must gather a group of heroes to prevent the devastating past from repeating itself. The planet has a growing evil in it that you have to prevent with strategic decisions that will guide your heroes in the fight against the enemy.
Details about the system requirements of these two free games, as always, can be found on the Epic Games Store website.