September 9, 2023
Street Fighter 6 Game Serves as Inspiration for Innovative PC Hardware
Cooler Master has announced the start of an interesting partnership with software company Capcom regarding the launch of an exclusive line of PC components that will consist of PC hardware and peripherals inspired by the theme of the Street Fighter 6 game.
This collaboration was organized on the occasion of the release of the latest installment in the Street Fighter franchise. Inspired by the new characters and universe of the game, Cooler Master has carefully designed several peripherals that include the iconic colors of the characters and RGB lighting for a more impressive experience and feeling during gaming.
Cooler Master limited edition Street Fighter 6 themed hardware
"Cooler Master and Capcom share almost the same rich history and experience, each in their own field, which makes this partnership a natural combination of talent, innovation and a deep understanding of the needs of our audience" said Jimmy Sha, CEO, Cooler Master. "With Capcom, we've created products that reflect the heart and soul of the Street Fighter 6 game, offering fans a unique opportunity to bring their love of the game to their gaming PCs."
The Street Fighter 6 hardware range from the Cooler Master range includes: Caliber X2 SF6 Limited Edition Gaming Chair, CH331 SF6 Edition Gaming Headset, CK570 SF6 Edition Keyboard, Hyper 212 Halo SF6 Air Cooler, MasterLiquid 360L Core SF6 AIO Water Cooling, MM310 MP5 Mouse Edition PaSF6 Edition, mouse, MVE Gold V2 SF6 power supply and TD500 Mesh V2 SF6 Edition case.
And that's not all, because Cooler Master will create additional excitement by organizing giveaways in the coming months, giving fans the chance to win pieces from the new, attractive hardware line.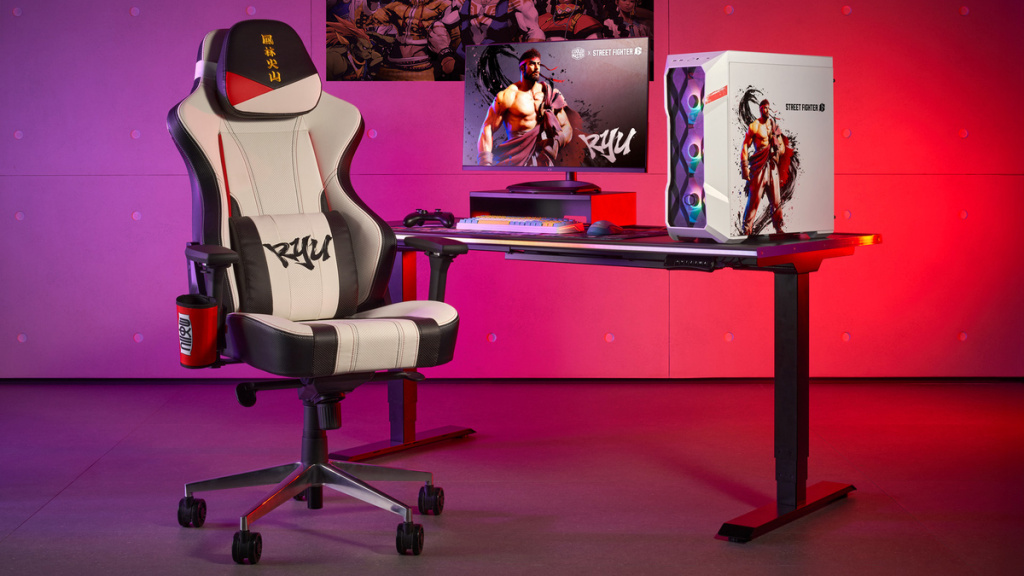 This exclusive collection will be available from September onwards, providing fans of the legendary Street Fighter series with a truly unforgettable experience and a fully personalized gaming environment. For more details, visit the Cooler Master website.
The Cooler Master SF6 series of products will be available in local markets starting from October 1, 2023.
| | |
| --- | --- |
| Model | MSRP |
| Hyper 212 Halo SF6 Ryu | € 49.00 |
| MasterLiquid 360L Core SF6 Chun-Li | € 119.00 |
| MasterLiquid 360L Core SF6 Luke | € 119.00 |
| TD500Mesh V2 SF6 Ryu | € 119.99 |
| TD500Mesh V2 SF6 Chun-Li | € 119.99 |
| CK570 SF6 edition | € 89.00 |
| MM310 SF6 Edition | € 27.00 |
| MM511 SF6 edition | € 29.00 |
| CH331 SF6 edition | € 45.00 |
| MWE Gold V2 FM 1050W ATX3.0 SF6 | € 199.00 |
| CMI-GCX2-CHUNLI gaming chair(CHUNLI) | € 369.00 |
| CMI-GCX2-RYU gaming chair(RYU) | € 369.00 |
| CMI-GCX2-LUKE gaming chair(LUKEI) | € 369.00 |
Prices and availability may vary by region.