September 15, 2023
Samsung The Frame TVs will now display the most famous works of art
Samsung has announced a collaboration with New York's Metropolitan Museum of Art (Met) to bring some of the most prized works of art to The Frame TVs. A selection of iconic works of art is presented on the Samsung Art Store platform, which allows users to transform the look of any space by displaying more than 2,300 works of art, including works by the most famous artists, museums and industry experts.
Users of the Samsung Art Store platform can choose from 38 works from a wide range of renowned curatorial departments, including American, Asian, Egyptian, European, Islamic art and more.
The selected works were chosen by the curator of the Samsung Art Store platform, Daria Green. We offer high-resolution digital reproductions of famous works of art from different cultures and periods. Selected works are currently on display at the Met Museum in New York.
Users of the Samsung Art Store platform can display their favorite works of art in their home, including: Baletska try and dance Edgara Dege, (oko 1874); Sunflowers Vincent Van Gogh (1887); Still life with apples and a pot of jaggery Half of Cézanne (around 1890) i Stop (Circus Parade) George Serre (1887–88). Owners of The Frame line of TVs can also display ancient artifacts such as the Egyptian Eye of Horus Amulet or Wedjat (c. 1070–664 BC) and medieval treasures including A captured unicorn (1495–1505), a famous French and Southern Dutch tapestry from the Hunting of the Unicorn series.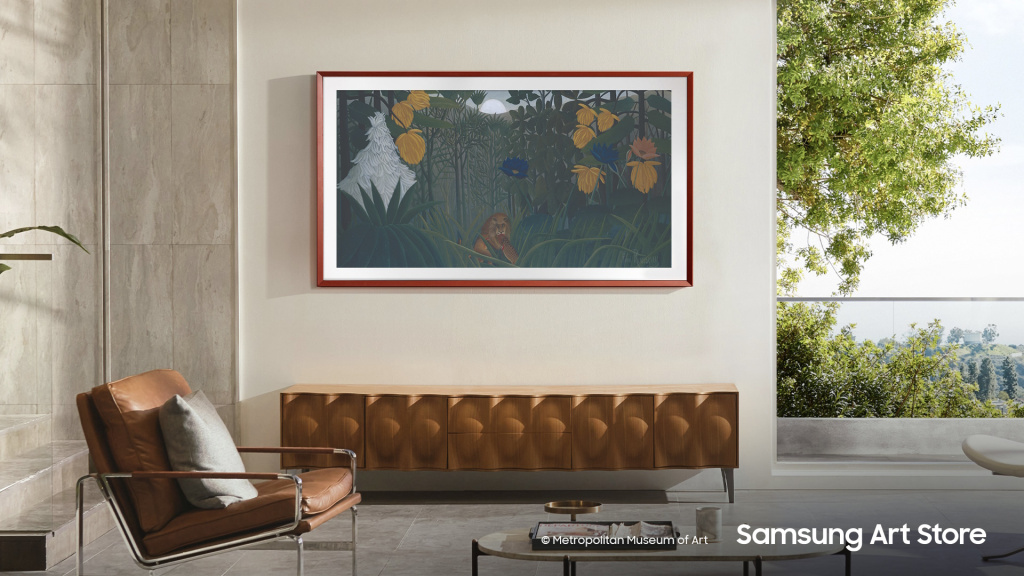 Famous Japanese works of art such as Under the Manen Bridge in Fukagawa Katsušike Hokusai (around 1830–32) and A Concise Illustrated Biography of the Monk Nichiren: Calming the Stormy Sea at Tsunoda in Exile on Sado Island Kuniyoshi's Utagava (1835–36) can also be viewed on The Frame TVs. The collection also includes several historically significant American works of art such as George Washington crosses the Delaware River, Emanuela Leucea (1851).
"Since its founding in 1870, the Met has been dedicated to bringing art and culture into the everyday lives of visitors and art lovers around the world," said Josh Rome, director of global licensing and partnerships at the Met. "Our collaboration with Samsung activates this mission in a new and modern way and allows users to enjoy famous works from the Meta collection at home. Within this program, users explore the collection and select works to display, which will initiate a new dialogue about art, creativity and technology."
The Met's goal is to present new ideas and unexpected connections through time and culture through its collections, and it fits perfectly in cooperation with the Samsung Art Store platform, one of the largest digital platforms of its kind. Bringing art from museums and galleries around the world to The Frame TV users in 42 countries, the Samsung Art Store platform reveals centuries of art, from old masters such as Botticelli, Leonardo, Goya and Van Gogh to contemporary artists such as Shinik Smith and many more. others through various monthly programs.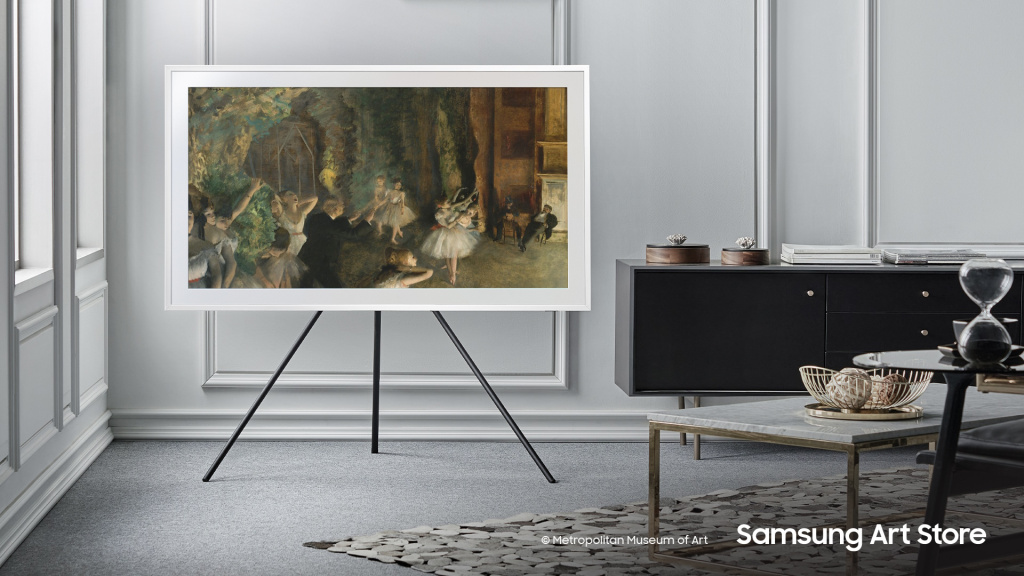 "The Samsung Art Store platform is honored to bring world-renowned works of art into millions of homes around the world in collaboration with the Metropolitan Museum of Art." said Sang Kim, executive vice president and general manager of services for North America at Samsung Electronics. "We at Samsung are constantly working to redefine the entertainment experience through technological innovation and we are delighted to partner with such a renowned institution to enable users to enjoy the Met's cultural treasures for the first time through a modern digital screen in the comfort of their own home."
The Samsung Art Store platform is available exclusively on Samsung "The Frame" 4K Smart TVs with a billion shades of color and a frame that delivers a vivid TV picture true to life when on and works of art when off. The matte screen significantly reduces light reflection for a canvas-like display – making it perfect for displaying digital collections from the Samsung Art Store platform alongside private photos and artwork.
Users can choose from different TV bezels to customize their space and can convert a slim wall mount into a new autorotating wall mount for vertical and horizontal display of content so all artwork can be viewed exactly as the artist intended.