August 27, 2023
Playing Steam PC games on Android devices using Steam Link: A Comprehensive Guide
A guide to Steam games on Android devices
Instead of playing your favorite titles only on your PC, you can set up Steam PC games on Android devices and stream your entire game library to your tablet or phone. This enables Steam Link to stream games from your PC over Wi-Fi to your Android device of choice.
While PC gaming used to be reserved only for owners of high-end devices that were mostly non-portable, this is no longer the case today. This is, of course, thanks to services such as the Steam platform, but also the spread of mobile and portable devices.
Steam Link is hardly any different from other game streaming services like Xbox Cloud Gaming or the PS Remote Play app. Since it transfers games from your PC to your Android device, the actual processing of the game is actually done by the PC. In this way, the platform offers a certain portability, i.e. it allows you to play games on your phone or tablet when you are at home, i.e. close to where your PC is.
Below are the steps for setting it up, prepared by the Android Police portal.
Setting up Steam games on Android devices
First and foremost, in order to even set up Steam games on the Android devices you want, you must first have a computer on which you need to install the Steam client.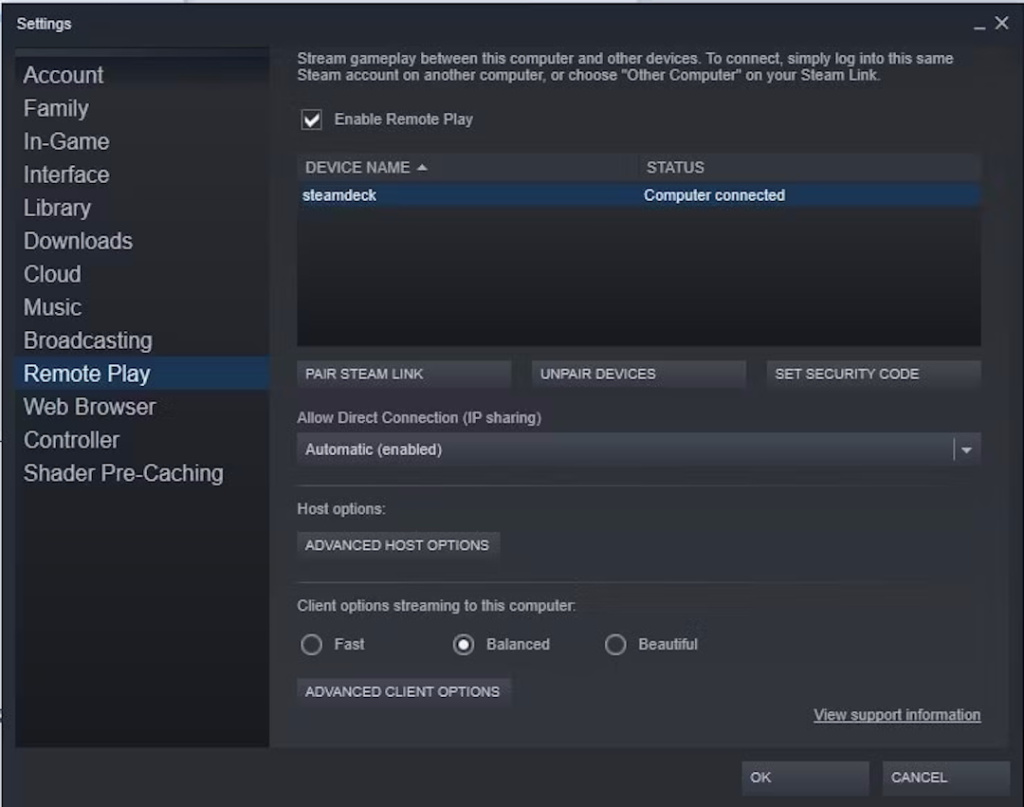 To get started, you'll need to set up some settings on your computer first:
Open the Steam client and select Settings
In the options bar on the left, find Remote Play and select this option
In the window on the right, there will be an Enable Remote Play option near the top with a box that you need to tick
Click OK to complete the settings on your computer
The next thing you need to do is install Steam Link on your Android device through which you want to play the titles from your library. If you haven't already done so, you can download it for free from the Google Play Store.
After downloading the app on Android, follow these steps:
Start Steam Link, and it will automatically find available computers nearby to connect to
Select the computer you want to connect Steam Link to
The application will then ask you to enter the PIN on the PC you are connecting to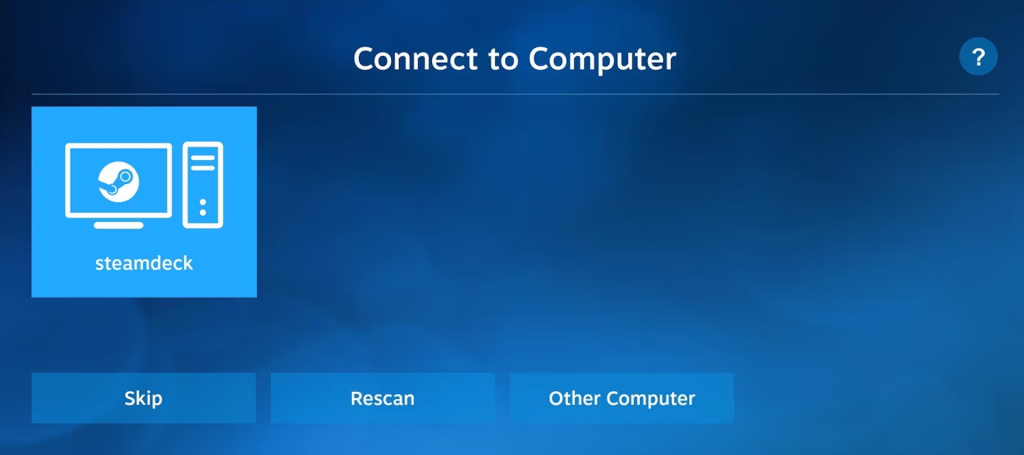 Once entered, Steam Link will perform a quick network test to enable connection to the computer
To launch the game, select it via the Steam client on your PC and it will stream to your chosen Android device
The above process is the same for both Android tablets and phones.
Steam Link and independent gaming controllers
Although the Steam Link platform works through touch controls, it also supports most popular third-party controllers. Pairing the controller is easy, just like setting up the app itself.
All you need to do is pair the Android controller with your Android device that you want to play Steam titles on via Bluetooth. After that, the controller should appear as an option in the app.
Don't forget that Steam Link natively supports Xbox controllers. Others, like those for the PS4, may require you to rearrange the button controls to your liking.
This way, the Steam Deck handheld is virtually unnecessary, of course, provided you're okay with playing near a connected PC. For that, a simple Android device will be more than enough for you. Also, this type of gaming relies on the speed of your internet connection, so before playing, make sure you are using a suitable router with Wi-Fi 6 specifications.