September 5, 2023
Mobile phones experienced their most disappointing year in the past decade
The global production of mobile phones, ie data that does not refer to the number of devices delivered or sold, has declined by almost 20% when comparing the data year by year. Then in the first quarter an additional drop of 6.6% was recorded, while in the second quarter only 270 million devices were produced. During the first half of the year, a total of 520 million phones were produced, which is a considerable drop of 13.3% compared to the same period of the previous year. The worst year for mobile phones in the last decade.
Regardless of whether we compare the data at the level of a single quarter or a half-year period, this is by far the worst period for mobile phones in the last decade, according to its latest TrendForce report.
Three key factors that influenced this state of affairs stand out:
Demand in the market did not return to its old level after the COVID epidemic, nor did it recover nearly due to the absence of the user's desire to buy, which remained at a rather conservative level.
The participation of demographically strong markets such as the Indian market, have not nearly shown their full potential.
Inventory levels from last year were too high, which caused manufacturers to reduce production of new devices.
When it comes to manufacturers, Samsung once again ranked first, with a quarterly production volume of 53.9 million units, a market share of 19.8%, which is a decrease of 12.4% compared to the previous quarter.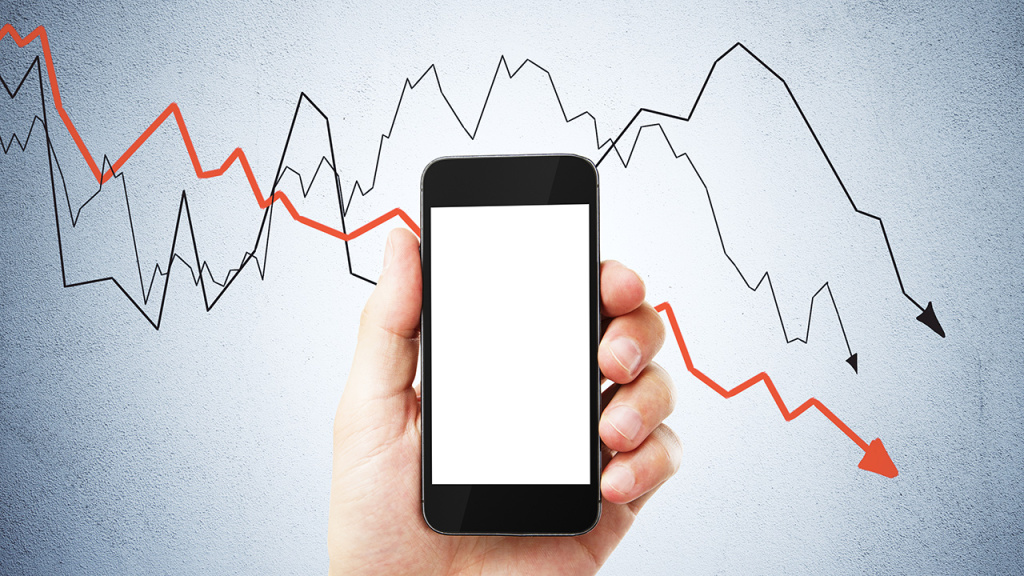 Apple is still second, with production of 42 million units and a share of 15.4%, which is a sharp drop of 21.2% compared to the previous month and is the worst among the top six brands.
The worst year for mobile phone manufacturers in recent times
The next step towards recovery is the release of the iPhone 15 series, but preliminary information suggests that the low rate of correct camera sensors will affect the reduced production volume, but it can still beat Samsung.
Xiaomi (including Redmi/POCO) has a quarterly production of 35 million units, with a share of 12.9%, and an increase of 32.1% compared to the previous quarter, mainly due to the apparent clearing of inventory and the forcing of new models.
However, compared to other brands, the inventory of this brand is still high and should remain at a similar level during the third quarter of the current year.