September 4, 2023
Microsoft Patents Intelligent Backpack Powered by AI
A backpack is undoubtedly one of the most practical inventions for carrying things on the move and the choice of many, especially those who need to carry a laptop or a lot of personal items. Although there is nothing intelligent about backpacks (except for a good and practical design), Microsoft seems to have decided to change that and create a smart backpack equipped with artificial intelligence.
As MSPowerUser reports, in a patent filed by Microsoft on May 2, 2023, Microsoft describes the concept of a smart backpack equipped with AI technology. This wearable would offer significantly more smart capabilities than smartwatches, with advanced capabilities to scan the environment, understand voice commands, and perform contextual tasks.
For this purpose, the backpack would use pressure sensors, microphone, camera, GPS, compass, barometer, biometric sensors, speaker, visual indication screen, processor and other accessories.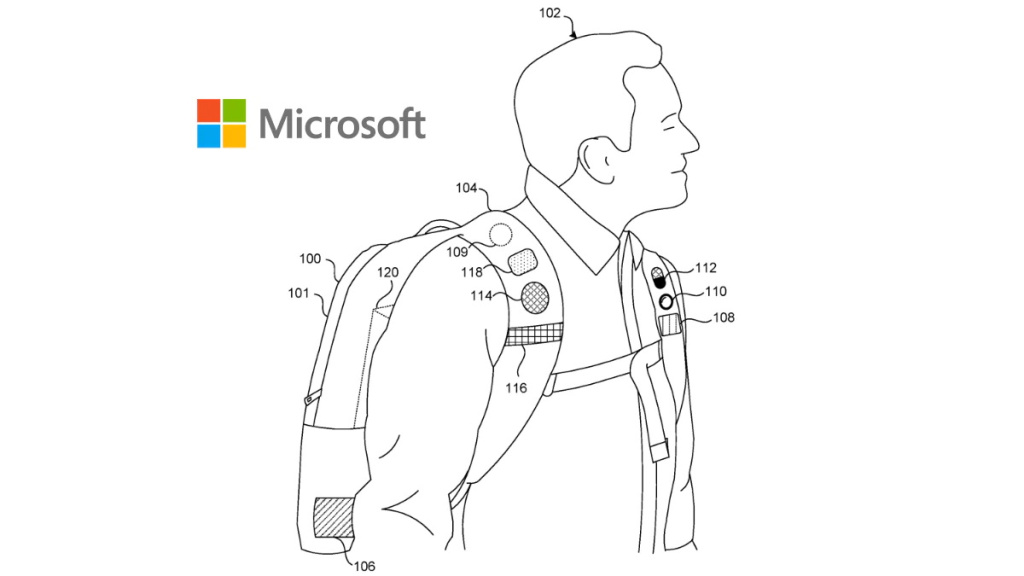 In the patent, Microsoft describes the functions of the potential backpack as follows: "The backpack can receive contextual voice commands from the user. They may include non-explicit references to objects in the environment. The backpack can use sensors to understand the environment, artificial intelligence to identify objects in the environment, as well as a voice assistant to perform contextual tasks in response to a voice command.
A contextual task can be tied to an object in the environment, and the backpack can respond to the user's contextual voice command". As an example of the practical use of the patent, a skier wearing an AI backpack is given a question about the trail, to which the backpack replies that that direction is out of bounds and that it is necessary to keep to the right in order to stay on the trail.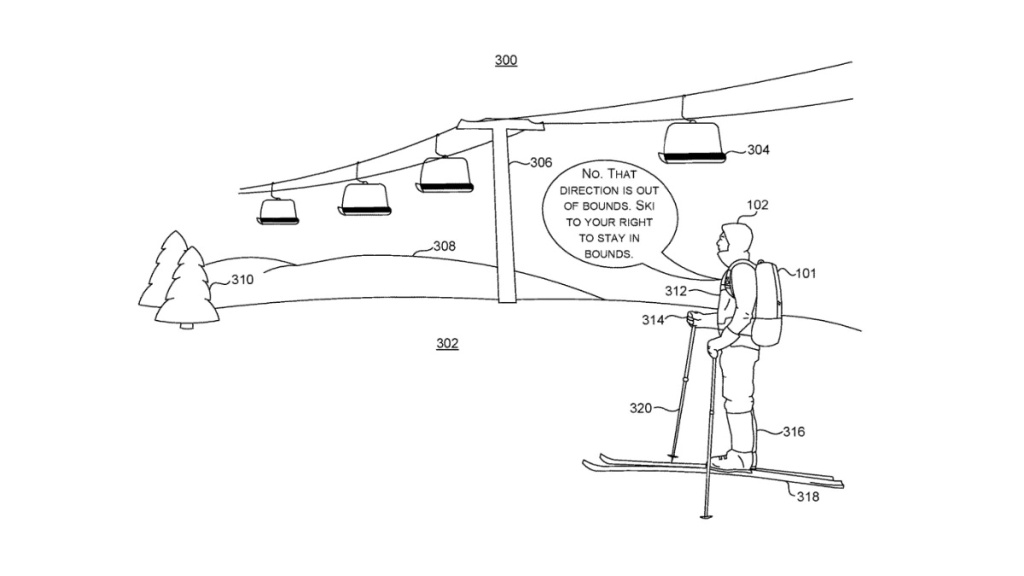 If you're wondering if this backpack is something we might see at the September event where Microsoft unveils new devices, the answer is no. The road from filing a patent to a real device is long, and there are no guarantees that the product will even see the light of day. For example, among the Microsoft patents that have been abandoned are a phone with a double fold or a headset with a fingerprint reader.
Although we won't see the AI ​​backpack at the event, Yusuf Mehdi, vice president and head of end-user marketing at Microsoft, confirmed in a post on X (formerly Twitter) that the company will share a number of details about its AI innovations.