October 25, 2023
Meet the Snapdragon 8 Gen 3 – the newly released Qualcomm chipset with a focus on AI
Qualcomm has launched its new and long-awaited mobile chipset – Snapdragon 8 Gen 3, which is built in the TSMC 4 nm (N4P) manufacturing process, and brings a clear focus on improving artificial intelligence, gaming, sound and camera. The company claims that the chipset is 30 percent faster and 20 percent more efficient than its predecessor Snapdragon 8 Gen 2 which was once considered the best chipset you can have on the market.
The new processor, however, instead of the conventional 1+3+4 architecture that Qualcomm replaced with 1+4+3 on its last year's chipset, the new arrangement brings 1+5+2, discarding one small core in favor of five medium cores.
The Snapdragon 8 Gen 3 therefore has eight CPU cores: one main Cortex-X4 core running at 3.3 GHz, five medium high-performance Cortex-A720 cores that have a maximum operating frequency of up to 3.2 GHz as well as two small, Cortex-A520 energy-efficient core with a frequency of up to 2.3 GHz.
The new processor, like its predecessor, has support for LPDDR5x memory, supports Wi-Fi 7 (802.11be), Wi-Fi 6/6E (802.11ax), Wi-FI 5 (802.11ac) as well as 802.11a/b/ m/n standard. Snapdragon 8 Gen 3 features an integrated 5G X75 RF-System modem with sub-6 GHz and mmWave antennas.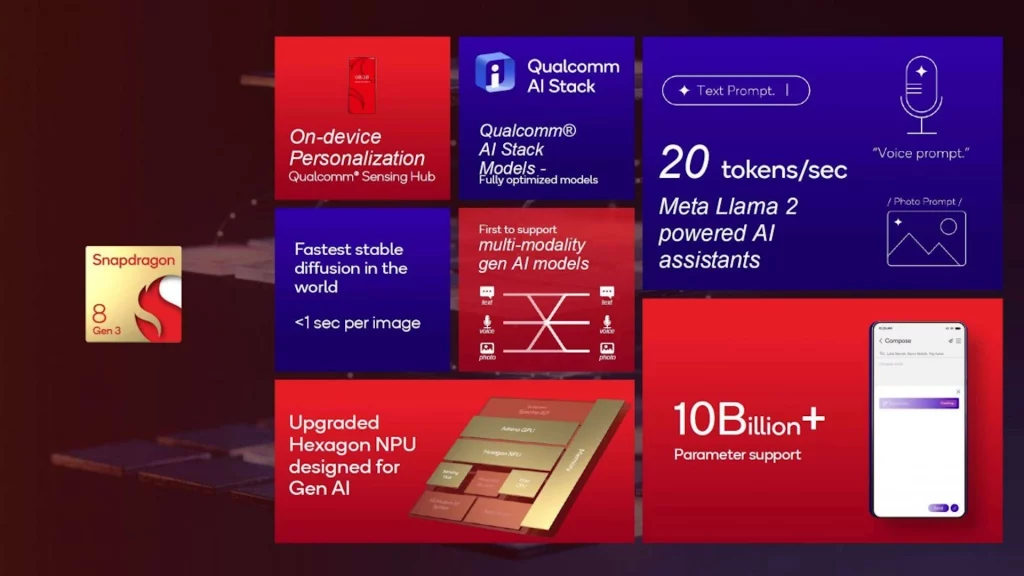 Artificial intelligence is at the center of this chipset where it all starts with an AI Engine that supports multimodal generative AI models as well as popular large language models for speech recognition. The chip can reportedly trigger up to 20 tokens per second for instant AI assistant responses. Qualcomm claims that its chip has the fastest stable diffusion in the world, which can generate an image in a fraction of a second.
In terms of personalization, the chip has the so-called Sensing Hug technology that securely accesses the user's personal data such as favorite activities, fitness level and location to provide the best AI assistant responses.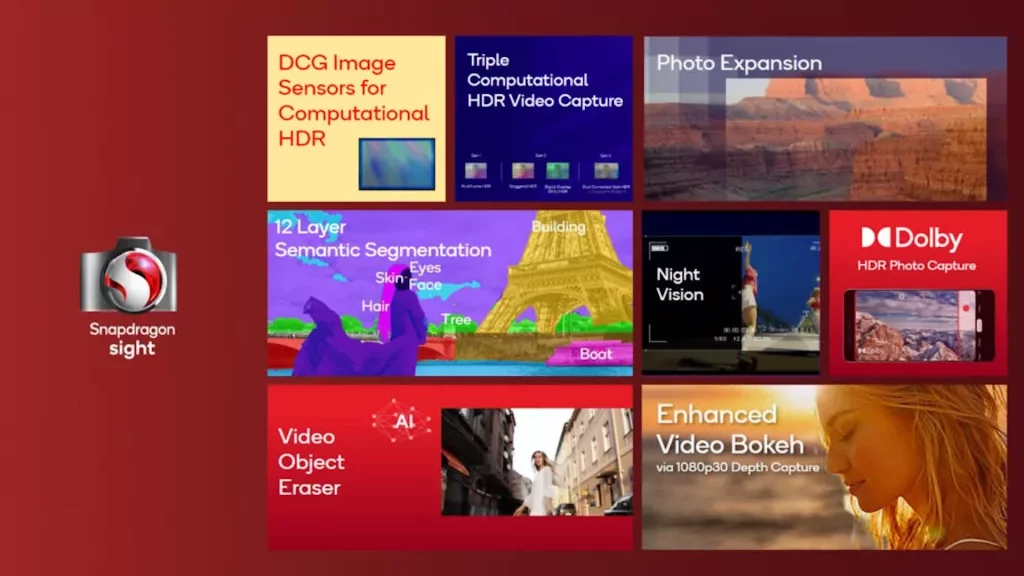 In addition, artificial intelligence is also there to improve the camera's capabilities. Semantic segmentation should improve the vibrancy and detail of real-time images, while night mode video should illuminate dark scenes. There is also an "eraser", that is, the removal of objects and people in videos, as well as a "Vlogger's View" mode that can record video from both the rear and selfie cameras at the same time. The Photo Expansion option is supposed to use artificial intelligence to expand the image beyond the original captured scenes, and of course, there's some HDR enhancement.
Qualcomm also states that there is a "Zoom Anyplace" mode powered by the first Samsung-optimized 200 MP image sensor for Snapdragon, which allows recording videos, tracking objects at 2x or 4x zoom and in 4K resolution.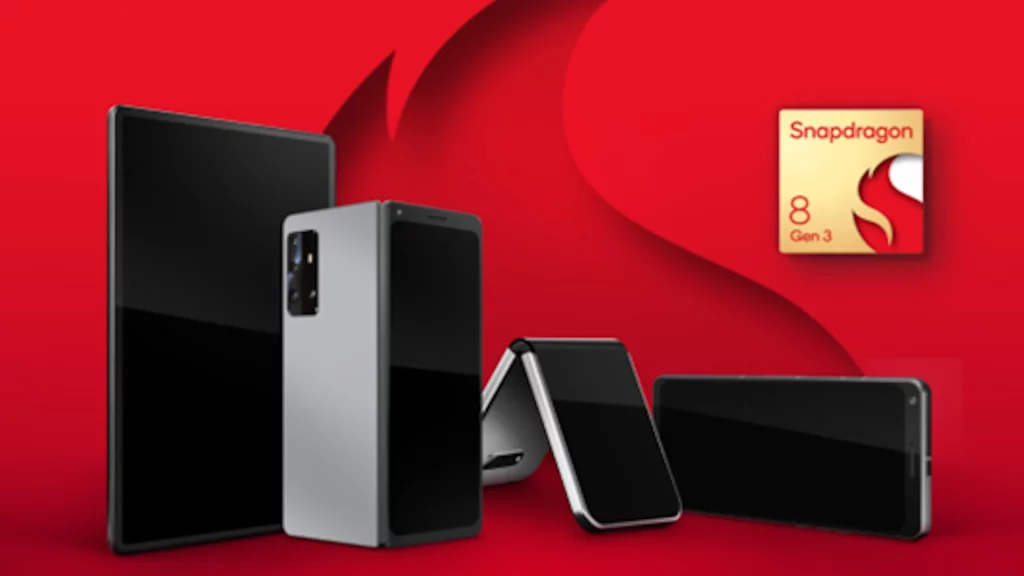 When it comes to gaming, the Snapdragon 8 Gen 3 can support console-defying games as it offers 240 fps support on 240 Hz displays. Adreno Frame Motion Engine 2.0 can generate frames for smoother playback, and there's realistic multi-source lighting powered by hardware-accelerated RayTracing, which Qualcomm claims is a mobile-first feature provided by Unreal Engine 5.2 Plus.
The improved Adreno GPU in the chipset is, as announced by the company, allegedly 25 percent faster, 25 percent more energy efficient, and brings 40 percent better RayTracing in gaming.
For lovers of good sound, the new chip will provide music in 24 bits and 96 kHz lossless via Bluetooth connection. The company announced that devices powered by the new chipset will be available in the coming weeks, and brands that include: Asus, Honor, Iqoo, Meizu, Nio, Nubia, OnePlus, Oppo, Realme, Redmi, RedMagic, Sony, Vivo , Xiaomi and ZTE. This means that, at least for now, there is no Samsung company on the list.