September 14, 2023
iOS 17 officially arrives on September 18
iOS 17 has been in beta testing all summer and will officially arrive on iPhones on Monday, September 18, it was announced at the conference.
The update comes in the classic Apple OTA manner for all phones that support it, i.e. from the 2nd generation iPhone SE, XR, XS and newer models. In other words, if you have an iPhone X or older model – no iOS 17 for you.
Some features require newer iPhones
Some new features require newer iPhone hardware to work. For example, advanced autocorrect options that use machine learning and support options such as sentence completion require an iPhone 12 or later phone. Others like FaceTime for Apple TV will only work on phones that support iOS 17, GSMArena writes.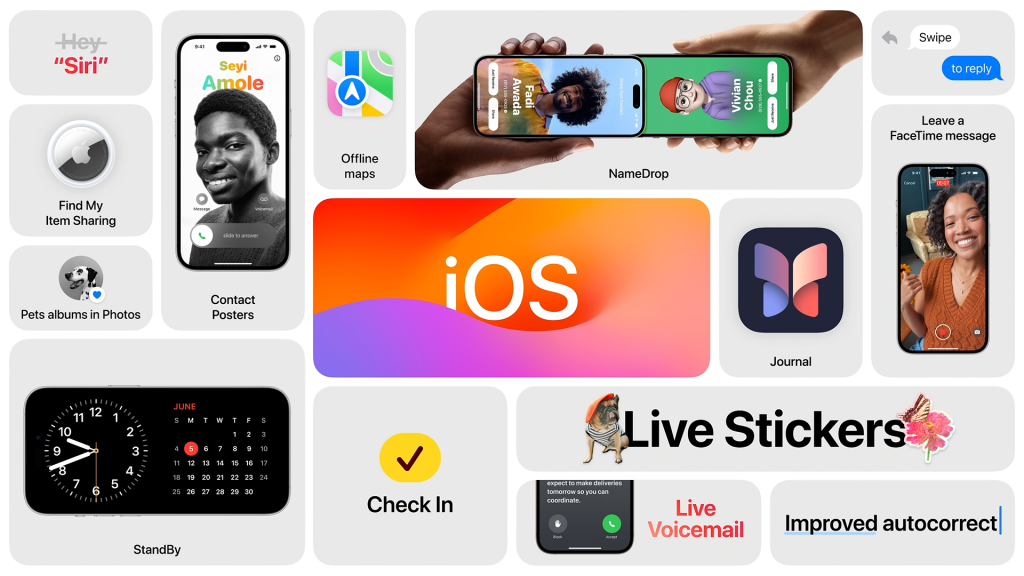 Unlike Google, where updates are granular and depend on carriers and other factors, Apple releases its updates to all users who want them. If you want to be among the first to try iOS 17, check your settings for available updates from Monday 7 p.m. onwards.