September 15, 2023
Huawei presented a whole line of new smart gadgets in Barcelona
A new series of flagship Huawei gadgets was presented to a European audience at an event in Barcelona. On this occasion, a new approach to the creation of wearable devices was shown, with which the company Huawei raised the degree of integration of technology and fashion to a higher level, with the slogan "Fashion Forward".
Elegant and comfortable smart glasses Huawei Eyewear II were presented, as well as the latest Huawei MatePad tablet with PaperMatte upgrade. State-of-the-art innovative devices such as the Huawei FreeBuds Pro 3 wireless headphones with high sound quality and the gold version of the Huawei Watch Ultimate smart watch were premiered, and the audience's greatest interest was awakened by the latest innovation from the GT series – the Huawei Watch GT 4.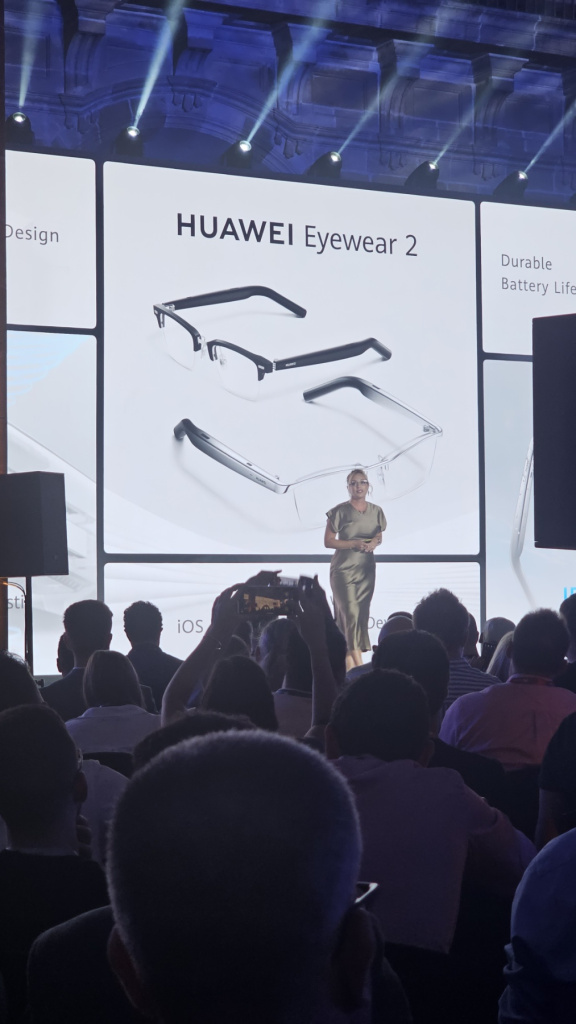 Through a unique combination of technology and superior aesthetics, the Huawei Watch GT 4 marked a decade of innovation in the world of smart watches.
The evolution of classics – a combination of tradition and modern aesthetics
Huawei aims to empower users to personalize their health and sports journey without compromising on style. Drawing on a decade of expertise in creating innovative technological solutions, unique aesthetics and superior craftsmanship, Huawei sets high standards in the industry with its latest wearable devices.
The star of the launch held in Barcelona, ​​the Huawei Watch GT 4 brings users improved design features with powerful health and fitness functions. Namely, this smart watch comes in two variants – Huawei Watch GT 4 with a diameter of 46 mm has a unique octagonal design with a strong and robust appearance, while the variant with a diameter of 41 mm has a sophisticated elegance reminiscent of striking pieces of jewelry.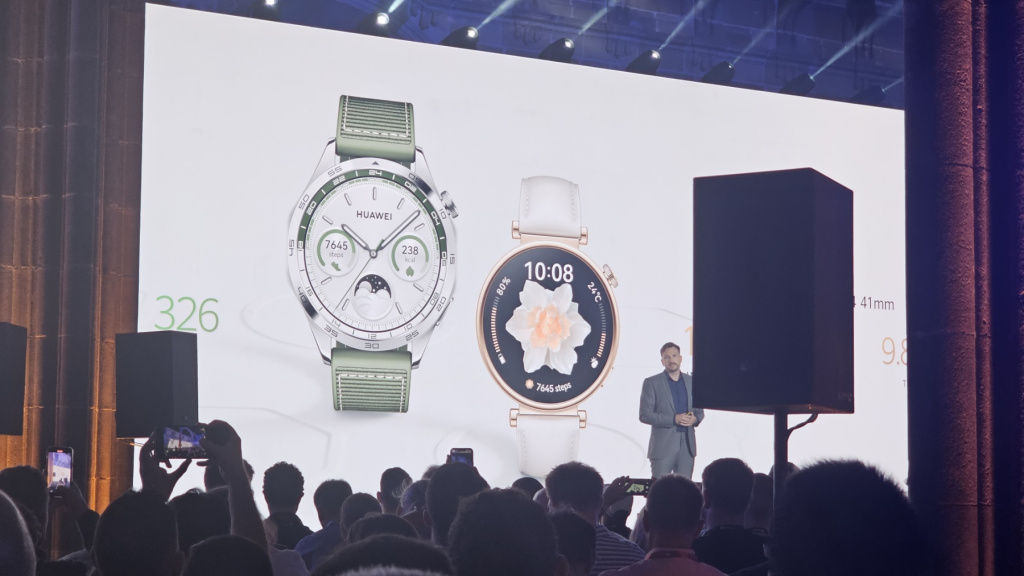 Different styles allow users to choose the perfect companion for every occasion. Also, the essential item is that it transforms the fitness experience of the smartwatch, introducing many new and improved features to inspire users to be a better version of themselves.
Advanced active health tracking features and the latest fitness features
Huawei Watch GT 4 represents smart technology as an indispensable element of a healthy lifestyle. After eight years of research and development, the latest wearable gadget from Huawei has advanced heart rate monitoring technology and is equipped with TruSleep 3.0 technology, which provides users with accurate insight into sleep quality.
Thanks to the advanced TruSeen 5.5+ technology, this smartwatch brings an industry-leading sleep quality monitoring system. This watch transforms the training experience through the Stay Fit app, Activity Ring and extremely accurate satellite navigation system. Also, with over 100 sports modes, physical activity has never been more accessible. The Huawei Watch GT 4 is the first Huawei smartwatch to come equipped with the Stay Fit app for smart calorie tracking.
Huawei Watch GT 4 brings a superior user experience through options for quick messages and replies, as well as the ability to download third-party applications for music, navigation and the like. However, what makes this gadget extremely practical is the battery, the capacity of which ensures optimal functioning for up to two weeks, which allows users to keep up to date with their health at all times.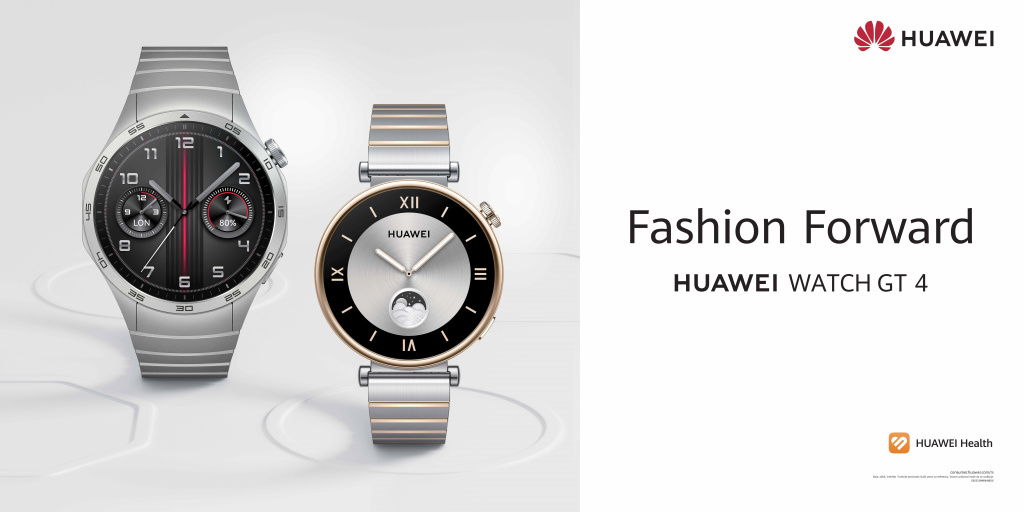 Huawei Watch GT 4 also supports maximum compatibility and can be connected to all iOS and Android devices, with superior privacy and data protection.
Check out our Huawei Watch GT 4 smartwatch review
Benchmark had the opportunity to receive and test the watches shortly before the premiere, so you can watch our entire review for the first time at the link below.
New ambassadors of Huawei wearable devices completed the event in Barcelona with their presence
Pamela Reif, the world's leading fitness influencer, as well as Mo Farah, a gold medalist at the Olympic, World and European Games, appeared at the launch as the newly appointed ambassadors for Huawei's wearable products. By incorporating the latest wearables into their training routine, with an emphasis on the Huawei Watch GT 4 series, both athletes were able to increase training efficiency and better understand their health status, while bringing style and fashion to their everyday wear.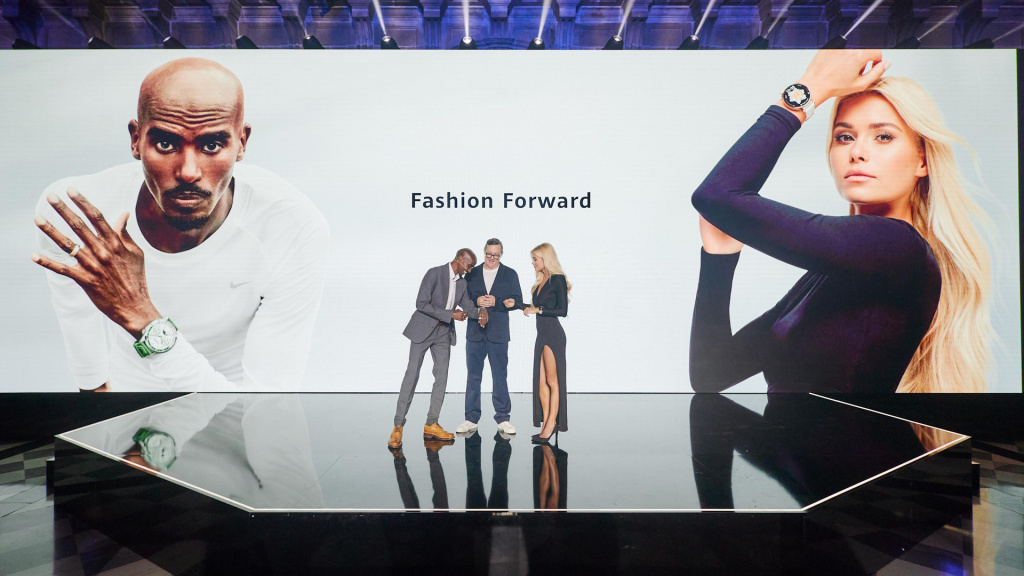 Huawei is also excited to announce a series of fitness training programs co-created with Pamela Reif, available exclusively through the Huawei Health app. This will include some of Pamela's most famous workouts, adapted to make the most of the fitness and health tracking features of Huawei smartwatches.
Huawei Watch GT 4 will be available on the Serbian market from October 2. For more information, visit the official Huawei website.