August 28, 2023
Huawei Mate 60 Unveils Striking Two-Tone Back Design in Latest Images
The back of the Huawei Mate 60 phone features a purple two-tone design. Two-thirds of the upper side has a matte variant, while the lower part is more transparent. Depending on the viewing angle, it may appear as two shades of the same color.
Recently, images of the Huawei Mate 60 with a circular body and three cameras showcased a similar color scheme. The back part of the phone appeared to have a matte glass in white and a metal-like gray color. The color scheme follows the same pattern – about two-thirds for one side and one-third for the lower side.
However, new photos taken at the assembly plant suggest that the phone will also be available in white, black, and all-black options. The images are not close-up shots, so there may be variations in shades due to glare and angle, as mentioned by GSM Arena.
If these photos indeed portray the upcoming Huawei Mate 60, it is safe to assume that the phone will come in various combined colors for its back.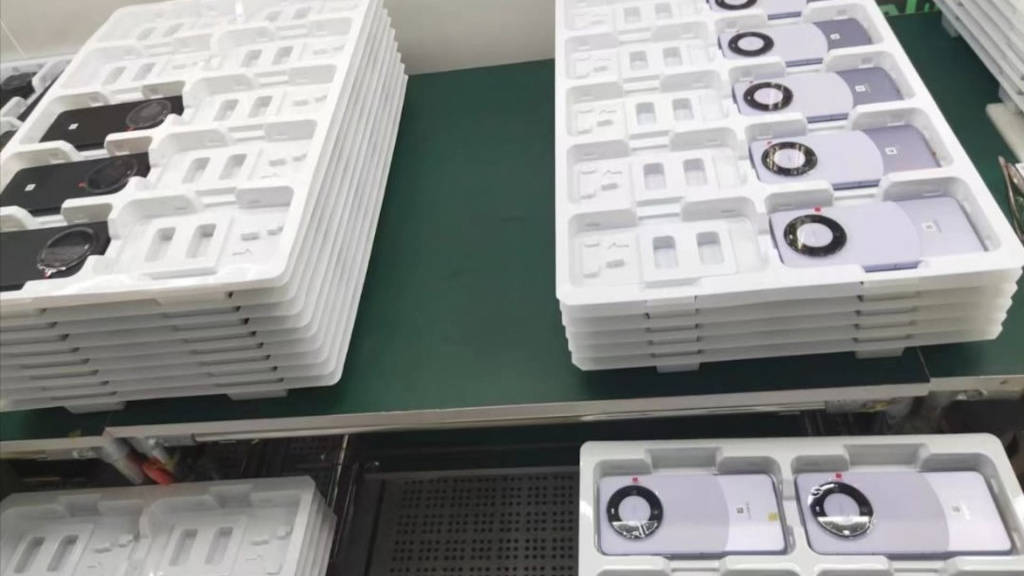 Aside from its two-tone design, unofficial sources suggest that the Huawei Mate 60 will have a 6.7-inch OLED screen with a 1220p resolution and a 120 Hz refresh rate. The camera system, housed in a circular "island," may not feature significant performance enhancements. The main camera is expected to have a 50MP setup similar to its predecessor.
However, the Chinese company apparently added a dual front camera with 3D ToF sensors in a "pill"-shaped cutout. This could be a software-hardware solution similar to Apple's Dynamic Island function.
While the camera may not see major upgrades, the Huawei Mate 60 series might come with a 5G chipset. Huawei recently certified five new 5G phones, which are likely to feature SMIC chips. This is due to Qualcomm, the former supplier of Huawei processors, facing export restrictions on 5G chips to China.