August 29, 2023
Enabling Flash Notifications on an Android Phone
A new feature introduced by Android 14 is called notification flash (Flash notifications) and is aimed at those of us who often miss calls or alarms due to not seeing or hearing them. Apple had already implemented this feature in iOS several years ago, so it's about time that Android took inspiration from Apple rather than the other way around.
Of course, Google has further enhanced this feature, allowing users to adjust the brightness of the flash light and/or the entire screen. This ensures that important calls or messages are never missed even when the phone is not within reach.
Currently, this new feature is only available in the beta version of Android 14 OS. If you are interested in experiencing one of the most requested features, you can try it out.
To enable this feature after installing the beta version of Android 14 OS, go to Settings, then Accessibility, and select Flash notifications. There, you can choose to use the camera flash or the entire screen for notifications. You can preview these options by clicking on the Preview button.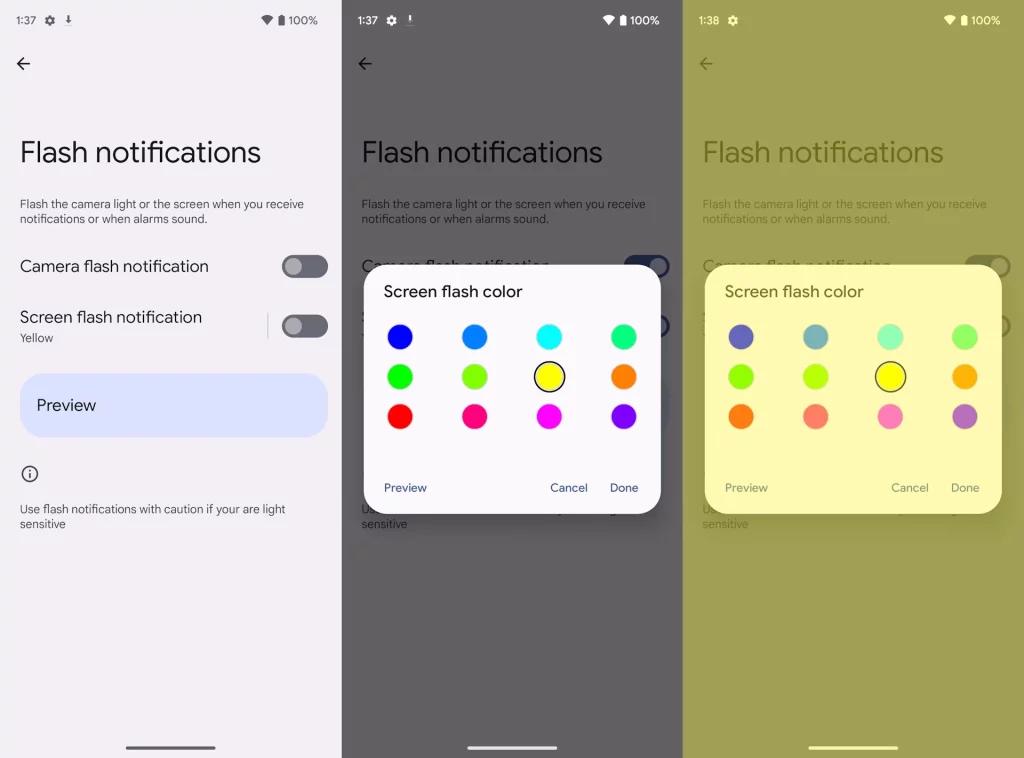 The camera LED flash will blink twice when you receive a notification, while the full-screen option only works when the screen is active. With the screen flash, you can choose from 12 different colors to illuminate your screen when a notification arrives.
If your phone does not currently have the Android 14 beta version available, you can check the list of Samsung and Xiaomi models that will receive the new operating system. This way, you can find out if the new feature, along with others such as the battery health check, will be available to you.