August 30, 2023
Cooler Master Dyn X Takes Racing Simulations to New Heights
Cooler Master has announced the launch of Dyn X, a revolutionary product for virtual racing and flight simulation. Dyn X is much more than a simulator; it is a gateway to a dimension of a whole new world of adventure.
"Cooler Master has always been at the forefront of innovation, and the Dyn X is a testament to our unwavering commitment to improving the gaming experience," said Jimmy Sha, CEO of Cooler Master. "Whether you're hitting a new racetrack or flying, Dyn X offers unprecedented adjustability and customization, comfort and an immersive gaming experience."
The Dyn X consists of two main components: the racing seat and the cockpit. Both are designed using high-quality materials, have universal compatibility and adopt a modern racing-inspired aesthetic. Dyn X gives users the ability to create a simulation environment that perfectly matches their desires in terms of the most authentic feel.
Your X cockpit
At the core of this system is the Dyn X cockpit, developed with the most passionate virtual racers in mind. It allows you to effortlessly adapt your driving position to different racing scenarios. A single setup offers 14 different driving positions, catering to different styles of racing, including Formula 1, GT, NASCAR, Rally, Trophy Truck, Semi Truck and more.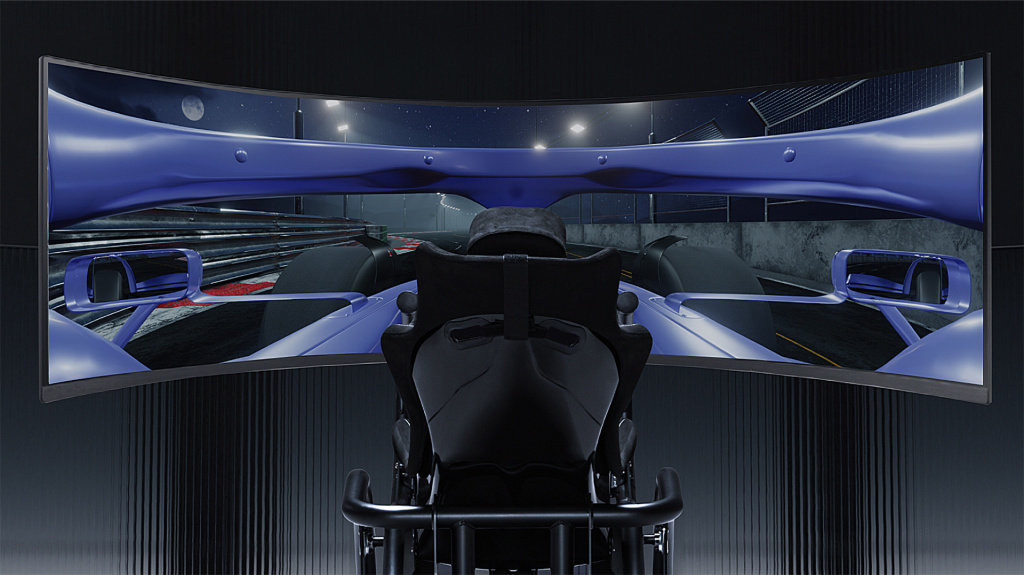 The Dyn X Cockpit is not only versatile, but easy to assemble and compatible with a wide range of racing and driving simulation equipment. The robust tubular steel construction provides the necessary durability and stability. The modular design does not become obsolete in the context of future products for which it provides numerous attachment points, allowing users to install monitors, shifters, steering wheels and more according to their personal needs.
Dyn X racing seat
The Dyn X Racing Seat is the perfect part to fit into this cockpit and provides optimal comfort and support for various driving and gaming positions. It has a fiberglass composite shell for the required rigid feel and a premium synthetic suede leather finish for a luxurious feel in racing simulations.
The Dyn X Racing Seat also comes with interchangeable cushion covers in black, red or blue, allowing users to customize their simulation environment to fully suit their preferences. The ergonomic design of the seat promises superior comfort, even during prolonged use. Its detachable and adjustable headrest guarantees full adaptation to personal needs and a comfortable experience in every position during the driving simulation.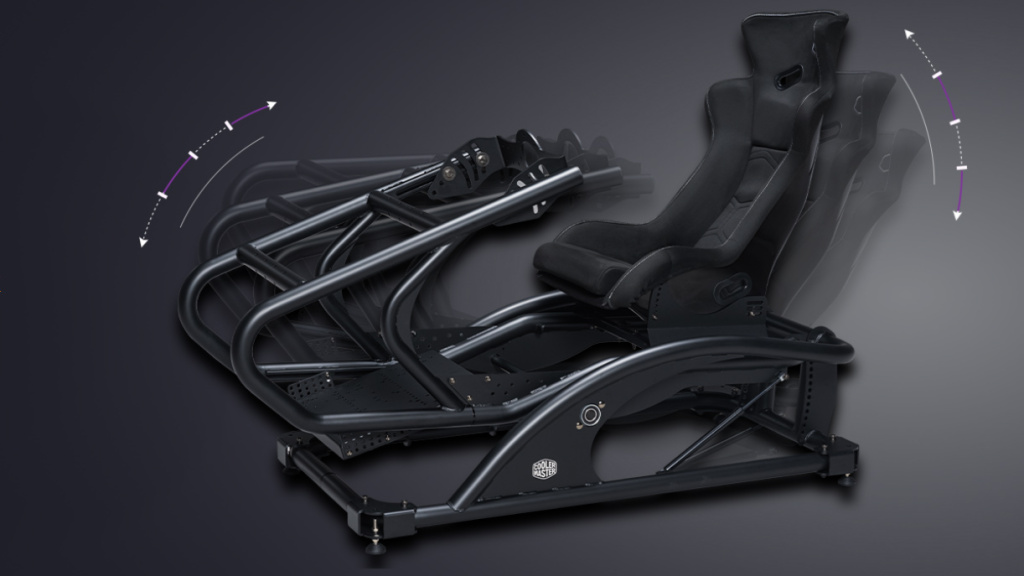 Ready to take off?
Dyn X goes beyond the limits of a racing simulation and can be converted into a comprehensive flight simulator, easily adapting to any seating position, from Cessna to gliders.
Dyn X is a testament to Cooler Master's innovation and dedication to creating high-quality professional simulation technologies. It embodies the company's vision to create an immersive and fully customized user experience, positioning Cooler Master as a pioneer in user-focused design and personal experience in the professional simulation industry.