October 26, 2023
Along with mobile and Snapdragon X Elite ARM chipset for laptop also saw the light of day
While the Snapdragon 8 Gen 3 mobile chipset will power the latest Android smartphones and tablets, Qualcomm also announced its Snapdragon X elite ARM processor for Windows laptops. Thus, this year's Snapdragon Summit showed us that the company hopes to win a larger part of the computer market with its latest SoC product, betting on its performance and efficiency.
This chip is made in the 4 nm manufacturing process and contains 12 high-performance Oryon cores operating at a frequency of 3.8 GHz, while in single-core and dual-core performance it has an increase of up to 4.3 GHz.
When it comes to graphics, the new chipset has an integrated Adreno GPU with 4.6 TFLOPs and support for DirectX 12 API.
The Snapdragon X Elite should support up to three external UHD monitors running at 60 Hz. Video editors can use the Adreno Video Processing Unit (VPU) which supports 4560 10-bit encoding and decoding for H.264, HEVC (H.265), VP9, ​​AV1 files.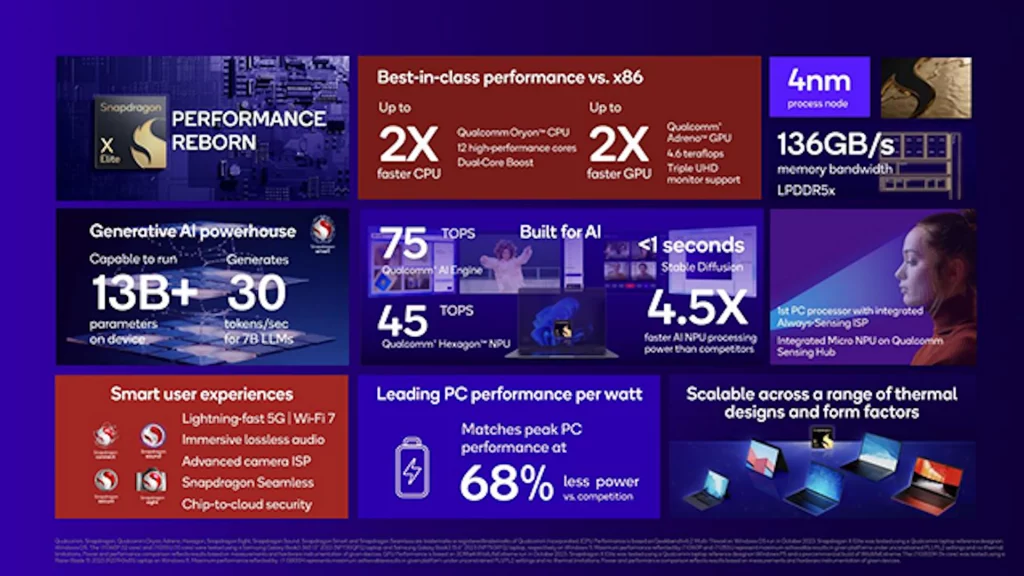 Qualcomm also added a Hexagon NPU ("neural processing unit") to the new chip with 45 tera operations per second (TOPs), which provides generative artificial intelligence (AI) tasks. Thanks to this, this processor allegedly processes over 13 billion parameters that work on the device and can generate 30 tokens per second, that is, parts of words that AI can process.
When it comes to RAM, the Snapdragon X Elite supports LPDDR5x with up to 136 GB/s of memory bandwidth and 42 MB of total cache with PCIe Gen 4 as well as UFS 4.0 storage. On the connectivity side, this processor has a FastConnect 7800 system with support for Wi-Fi 7 and Bluetooth 5.4, as well as a Snapdragon X65 5G modem for mobile connectivity with a maximum download speed of up to 10 Gbps.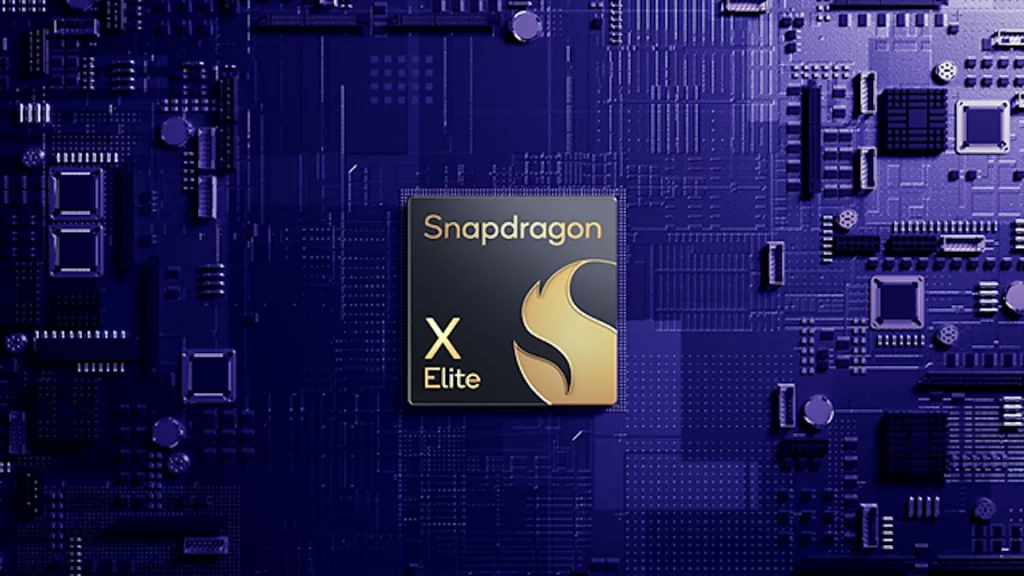 Lossless sound reproduction, claims Qualcomm, is made possible thanks to the company's Aqustic technology, and the chipset also has a Qualcomm Spectra image signal processor (ISP) with support for up to 36 MP dual cameras and 4K HDR video recording.
The company claims its new CPU matches competing 13th-generation Intel processors for more instruction sets while also reportedly consuming 68 percent less power, reports the GSM Arena summit.
In addition, there is a comparison with the Apple M2 chip, also based on the ARM architecture, where the Snapdragon X Elite is said to achieve 50 percent faster performance with more instruction sets. It is possible that this chip will indeed represent an alternative to the M2 chip, given that other earlier rumors about its capabilities have turned out to be true.