September 2, 2023
After 28 years, Microsoft Ends WordPad Support and Removes it from Windows OS
WordPad will no longer be an integral part of the update and will be completely removed from the Windows operating system. This decision of the company from Redmond is stated on the page related to deprecated features for the Windows client operating system.
Its September 1, 2023 addendum states the following: "We recommend Microsoft Word for working with documents that contain advanced work with text content such as .doc and .rtf standards and Windows Notepad for plain text documents such as is a .txt format."
Goodbye WordPad
There's no reason to be too sad about this decision, as WordPad has been pretty outdated for years now and barely serves any useful purpose. Its original purpose was to help quickly view and edit Richly Formatted Text (RTF or *.rtf) files.
WordPad was introduced alongside the Windows 95 operating system as a replacement for Write, which was bundled with all previous versions of the Windows OS since the original version of the system in 1985. Over the years, it has had two major updates: the ability to open Microsoft Word documents in the Windows XP edition (2001) and the ribbon user interface that it received when Windows 7 was released (2009).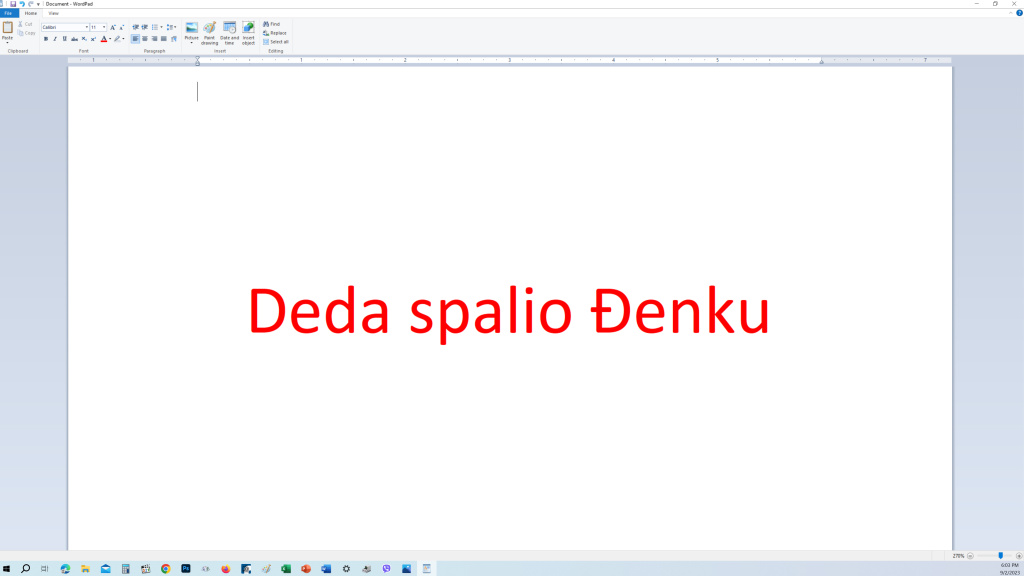 There have been other updates, but despite that, WordPad still looks rather dated and neglected in the new Windows 11 versions, like some tragic reminder of the past.
Microsoft's advice is to use Microsoft Word instead, which seems a bit cynical, given that Word is paid for. On the other hand, it is an indisputable fact that the RTF document format is very rarely used these days, and anyone can access the web version of the Word application for free if it is absolutely necessary.
In any case, it is interesting that Microsoft decided to take this step of cancellation regardless of the release of a new version of the Windows operating system. He applied the same practice in the case of some less important and popular functions.
The only thing that remains somewhat unclear is the time of its abolition. For example, Cortana was deprecated back in 2021 along with Skype, but it only became deprecated about a month ago and still hasn't been removed from Windows. Microsoft also announced that it has recently discontinued some less popular and less frequently used Edge features, Thurrott reports.
What is your opinion and will you miss WordPad?